Simplify Hotel Check-In Process in 4 Easy Ways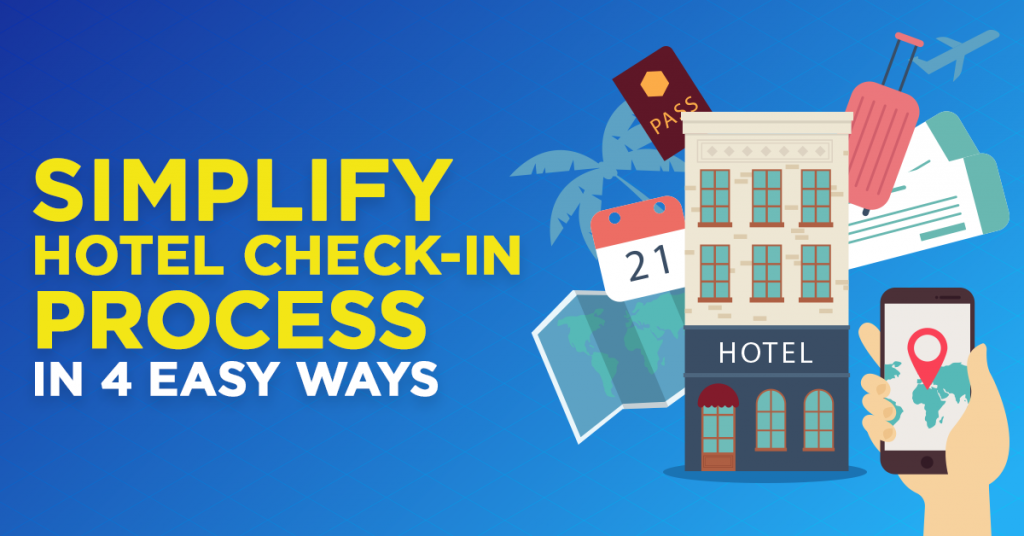 One bad customer experience can negatively cost your business. You have to make sure to provide a positive user experience for your customers for you to build your brand. So, when working in the hospitality industry, hoteliers need to think of different ways to make it easier for their customers to book a room. In this article, let us show you easy ways on how you can simplify the hotel check-in process.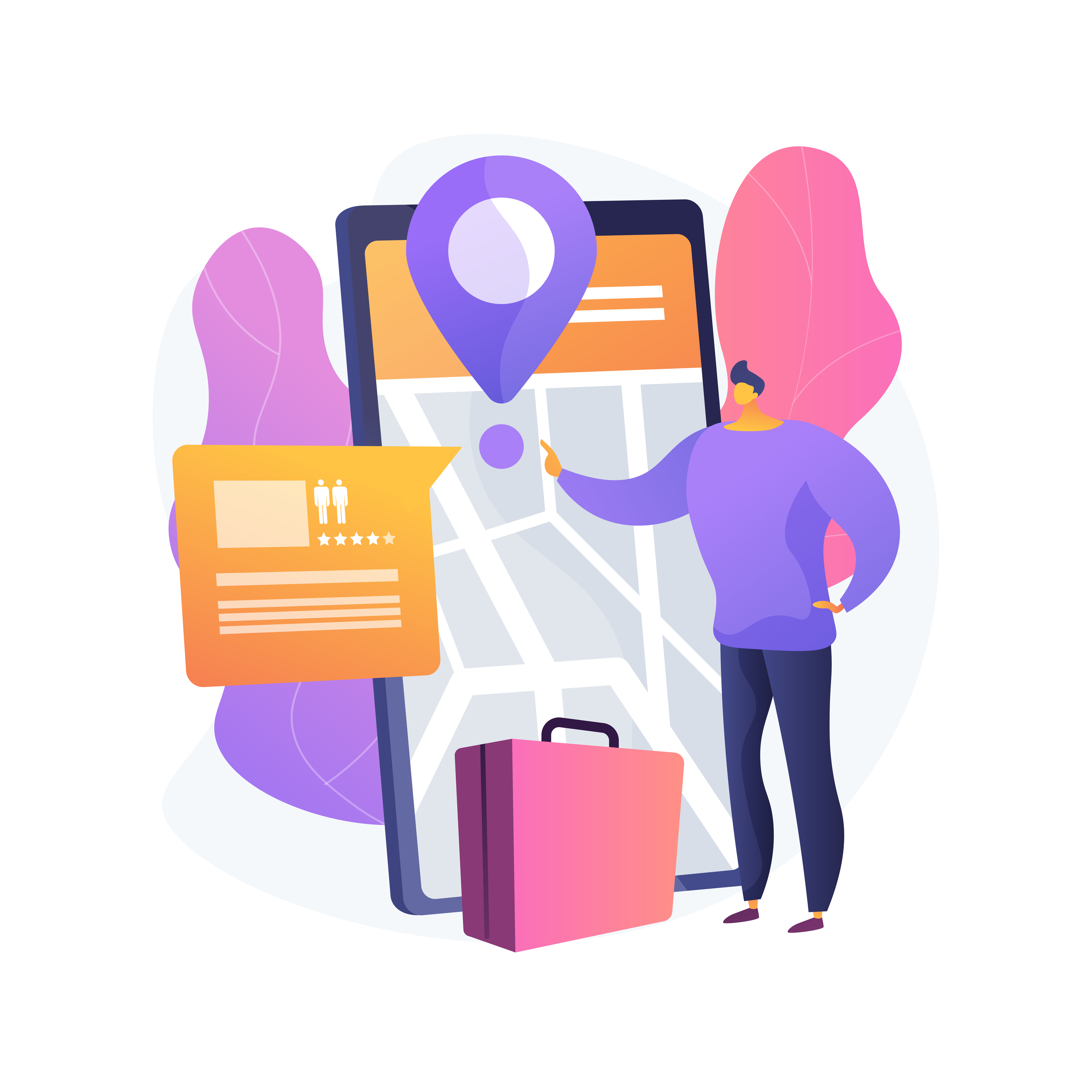 Ways to Simplify Hotel Check-In Procedures
Hoteliers need to make an excellent first impression to successfully compel a potential customer to convert and book into their establishment. One way to do this is to provide customers with a streamlined and hassle-free hotel booking experience.
Check out the following ways on how you can simplify your hotel check-in procedures:
1. Remote Check-In Option
With the help of technology, you can provide customers with a way to process booking transactions online anywhere and at their convenience. Simplify the hotel check-in process by giving them a convenient way to select the room of their choice, the number of days they will be staying, and more with a few taps of their fingers. We highly suggest that you incorporate into your business website a hotel booking plugin for WordPress such as eaSYNC Booking. Check out the installation guide for this free hotel booking plugin.
2. Flexible Check-In Times
It would be best to consider that your customers do not have the same set travel plans for their day. Some people will work at different hours of the day. Some people will get off from different flights throughout the day and will need a place to stay. Therefore, as a hotelier, you need to be flexible with your check-in and check-out times. To help customers check-in at any time, you can hire an around-the-clock door attendant or use a lockbox or a safe containing the room key. So, if you simplify the hotel check-in process like this, your customers would love you for it.
3. Pay for Early or Late Check-Ins
Another way to simplify hotel check-in procedures for customers is to provide them with a way to pay (for a small added charge) when they decide to check-in early or late into your hotel. It would help if you always were considerate of your customers' schedules. Interruptions may occur along the way, causing them not always to make it to their hotel check-in on time. You can provide this little feature on your hotel business website and your hotel booking system to show your customers your willingness to accommodate them anytime.
4. Automated Billing Procedures
Another way to simplify the hotel check-in process is to automate the billing procedures of your customers. If you have a hotel booking plugin for your WordPress website, you can provide your customers with a safe and convenient way to pay for their hotel stay. With just a few clicks, they no longer have to head to your front desk to complete their billing transactions. Thus, using any device, your customers can already comply with their billing responsibilities through the hotel booking system on your website.
5. Simplify Hotel Check-In with Kiosks
With the help of technology, specifically automation software, you can invest in installing a check-in kiosk at your hotel lobby. A check-in kiosk would complement your online hotel booking system. Moreover, it would be one way of empowering your customers to choose a room, check-in and check-out dates, and more. Through this, customers can process transactions independently without having to form lines at the front desk or interact with hotel staff. Then, on your end, you can cut costs by hiring additional staff to man the front desk of your hotel lobby.
Simplify Hotel Check-In Procedures with Self-Service
Providing your customer with the capability to check in to your hotel on their own helps personalize their experience. It also simplifies the process for them and lightens the load for your staff. Here are some of the reasons why you should make use of self-check-in procedures in your hotel:
1. Promotes Self Service and Positive Experience
Self-service allows hotel guests to customize their check-in, and they can do this at their convenience. Therefore, you help improve their hotel booking experience and their stay at your establishment.
2. Provides Staff Time for Higher-Level Tasks
When you simplify hotel check-in processes by employing a hotel booking plugin for your WordPress business website, you give your staff time to focus on higher-level tasks such as providing better service to your guests.
3. Enhances System Integration
If your hotel booking system can communicate with your other management systems, you get a more streamlined work operation. Moreover, you can better record data and other information correctly and efficiently across your systems.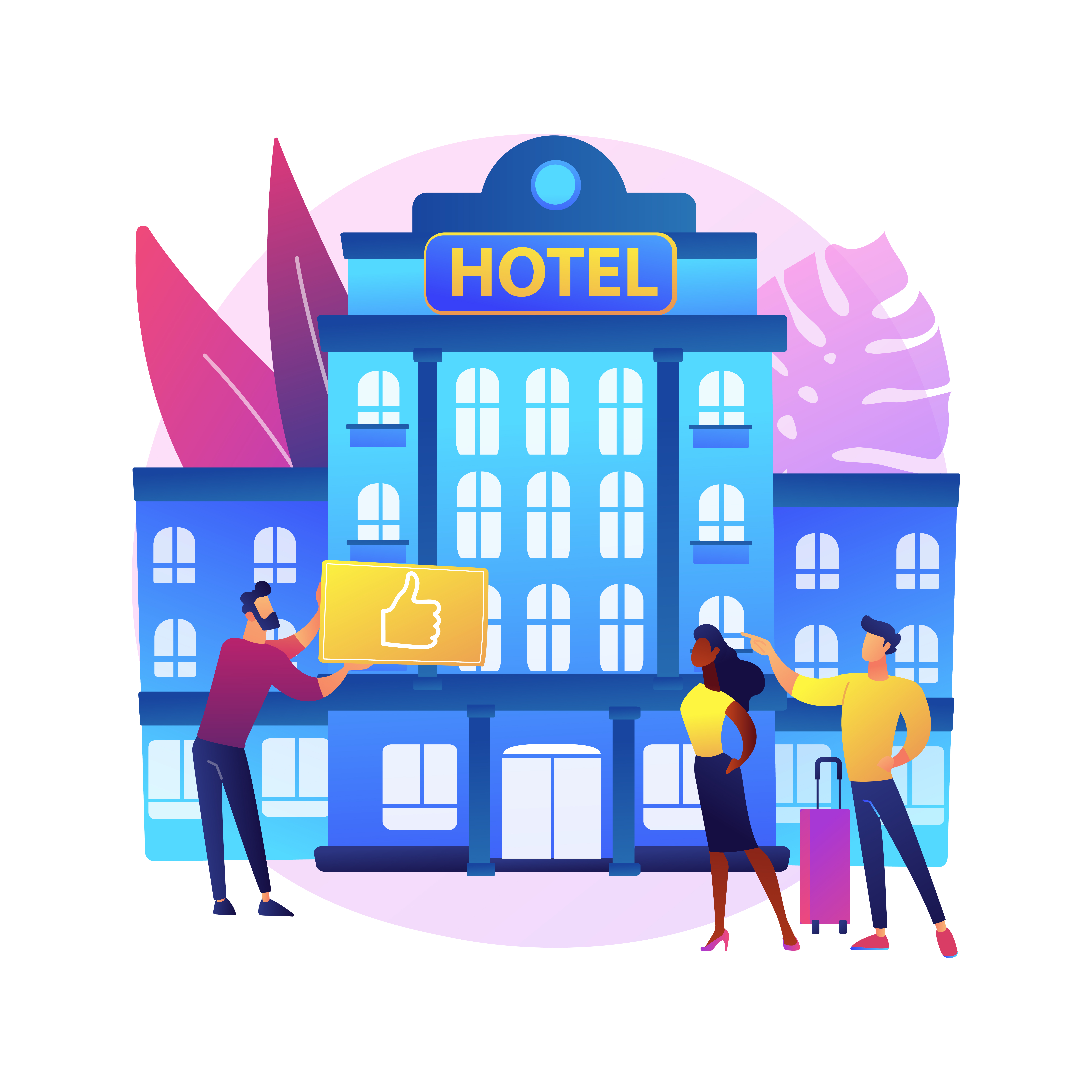 Simplify Hotel Check-In With These Easy Tips!
As you incorporate these quick and easy tips into your hotel business, you will see improvements in your hotel check-in procedures. Then, if you simplify hotel check-ins and check-outs, your guests will know that you offer quality customer service. With this, they will only want to come back whenever they would again require your services.
Simplify hotel check-in procedures by integrating a WordPress hotel booking plugin for your hotel business website. Make that first impression great!