Manage Online Bookings amid COVID-19 with a Hotel Booking System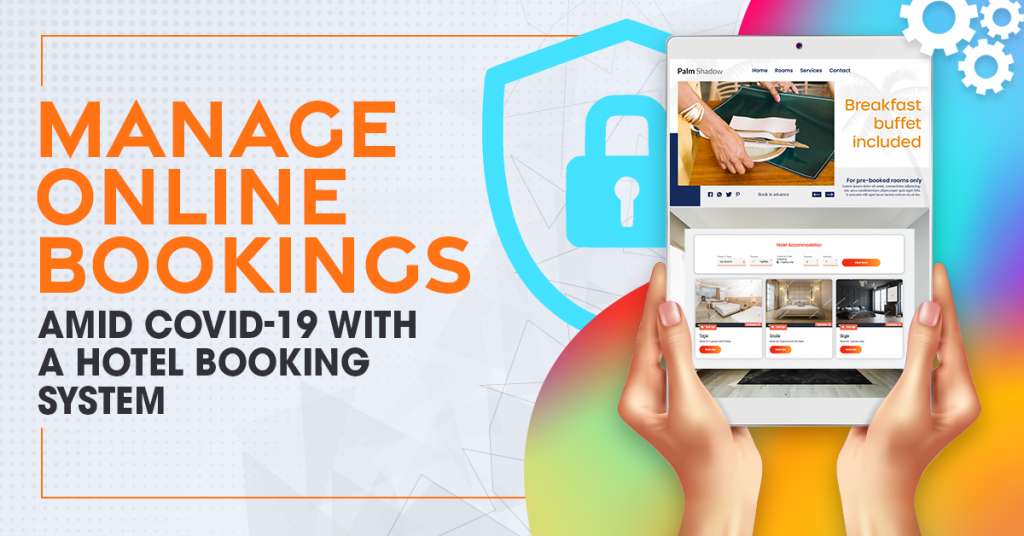 The tourism and hospitality industries are among the many business sectors that the COVID-19 pandemic affected. Borders are closed, travels are banned, gatherings are restricted, and people are asked to stay home. Thus, hotels and other lodging providers are making tough decisions to ensure that their business overcomes the global health and economic crisis. To help facilitate transactions, these establishments can install a hotel booking plugin for their WordPress websites to manage online bookings and reservations, and communicate with their clients.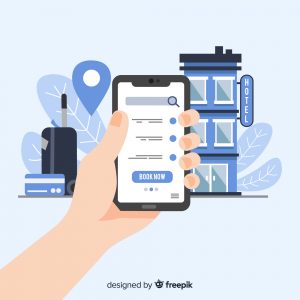 Use a Hotel Booking System to Manage Online Bookings
Most clients these days will expect a streamlined online booking experience from their lodging providers. The process has to be simple, seamless, and secure to ensure customer satisfaction.
As such, you need to find an online hotel booking plugin that does so. At the same time, it has to maximize your conversions and increase your profitability while remaining compliant with health protocols and safety precautions against the further spreading of the virus.
What to Look for in a Hotel Booking System to Manage Online Bookings
Here are some of the crucial factors you should consider when selecting a hotel booking plugin for your WordPress website to help manage online bookings and  reservations:
1. Simplified
Your customers should finish the booking process in three simple steps. First, search for room availability, and then select. Second, complete the required booking information. Third, confirm, and then generate and manage their online bookings. Especially during the pandemic, only require data that are essential to confirm a booking. You can collect any additional data through pre-arrival communications or during check-in. Also, reassure your customer that their booking is a success. Show them a confirmation screen and then send them a confirmation email with their reservation details.
2. Customizable
Find an online booking system that allows you to customize its appearance. For instance, it should let you display your business logo. It should also allow you to showcase images of your establishment to attract your target market further. You can also add short messages and enticing descriptions to your product offerings and services. Through this, you can reinforce your branding and forge credibility and trust among your clients.
3. Mobile-Friendly
People are always on the move. Thus, your hotel booking system should be able to provide its mobile users with the best experience while booking. So, make sure to find a tap-friendly and straightforward online booking system that utilizes a responsive design. Ensure that it works great on all devices when generating bookings, managing reservations, and providing customer response.
4. Flexible
As a way to maximize revenue, your online hotel booking system should accommodate all of your pricing strategies. Especially during these uncertain times, you should offer packages, group rates, and add-ons. You should also apply other booking restrictions to capture demand. Moreover, your system should also cater to possible modifications or cancellations of existing reservations. So, make sure that you clearly state your cancellation policy within your website booking engine at the time of booking.
5. Integrated
Integrate your online booking system with your property management system (PMS). It will ensure that room availability and rates are up to date across all your distribution channels. Integration avoids overbooking and allows reservations from your website to automatically reflect into the PMS. Aside from that, the system can support customer loyalty by identifying repeat guests. The system allows your customers to manage online bookings with ease through auto-filling fields. As a bonus, you can reward them points for their patronage. 
6. Analytical
Your online booking system should be able to generate reports regarding the performance of your booking strategy. Doing this will help you get insights about your conversion rates, booking lead times, and revenue from special promos. From this, you can identify the various areas for improvement. 
7. Secure
When you manage online bookings, your hotel booking system accepts personal and payment data. Thus, to protect your customer's privacy, you must keep information confidential and secure. So, look for a hotel booking system that supports security measures. These may include SSL encryption, secure data storage, and certified integrations with payment processors.
8. Compatible
As one of the latest trends in the hospitality industry, you should be able connect your hotel booking system's website to your social media profiles and pages. These include Facebook, Twitter, Instagram, and the like. Doing so allows your customers to immediately make a booking directly from your social media page to your website. Overall, it helps boost your marketing campaigns, attract traffic, and improve sales.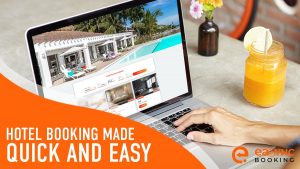 Manage Online Bookings with a Hotel Booking Plugin from WordPress!
 As the pandemic continues, business owners must do what they can to keep their business operations alive and going. Thus, hotel service providers should use a hotel booking calendar by a WordPress plugin for their website. Doing so will allow their customers to manage online bookings, reservations, and get customer support with ease.
Integrate into your online hotel booking system the eaSYNC Hotel Booking WordPress plugin today!