eaSYNC Booking Plugin and Who Should Use It To Boost Business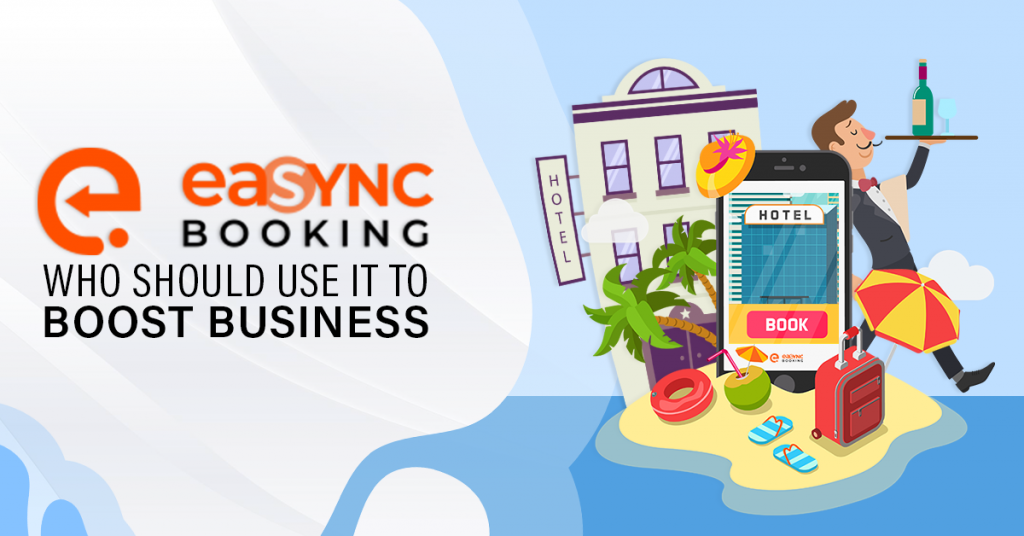 The Opportunity via eaSYNC Booking
At its heart, online booking systems such as eaSYNC Booking are tech solutions that allow a potential customer to book and pay directly online through your mobile app or website for a rental or service. There's a clear need for these solutions for travel agencies, hotels, and other amenities.
We can give you three statistics on why you need a solution like eaSYNC Booking:
1. Around 148 million phone travel bookings were made in 2016 and expected to continue rising today.
The option to book travel reservations online via mobile is no longer a trend. It has become a key driver in how travelers connect with travel agencies and how companies need to exploit tech resources to reach new clients. Additionally, many travel specialists expect the number of mobile bookings to increase by large percentages in 2017 and beyond. This is true particularly given the emergence of new European and Asian markets.
2. 65% of travel reservations were completed via a smartphone. 
The above is based on completed overall same-day hotel bookings. It suggests that the modern traveler's attitude and purchasing activity has shifted significantly. Because online booking is now readily available, travelers can book hotel accommodations immediately and no longer need to do it in advance. Alternatively, the mobility and versatility of mobile booking applications that allow immediate bookings to drive the travel agencies' need to work on more compact, efficient ways to satisfy real-time needs and demands.
3. Mobile apps (like eaSYNC Booking) drive the vast majority of recent media consumption activity. 
TravelWeekly shared in-depth travel study results that show that there is 88% of mobile activity from apps vs. 12% of standard Web browsing. Also, 82% of digital mobile usage from apps vs. 18% of standard Web browsing activity. The use of smartphones and mobile data in travel planning has now become increasingly more common in these generations. Travelers book hotel rooms and rental vehicles directly from their phones if they are available.
Leveraging on this demand using eaSYNC Booking
Based on the demand above, we want to share with you who should take advantage of the key benefits that an online booking system can offer. The goal is to meet every demand with quality service and generate profit. 
With that, online booking systems like eaSYNC Booking are for businesses who:
1. Want more customers.
Traditionally, you will only have to rely on phone calls and walk-ins to make reservations without an online booking service. If this is your only option, the business is looking at a fewer number of bookings as travelers tend to go the easy route online.
2. Have an online presence but want it automated.
Sure, your business may have a decent website or a Facebook page with a Contact Us form. But this is not enough for travelers. Automation is the key. If visitors book their stays, the software does everything else and all you have to do is get ready to accommodate when they arrive on the scene.
3. Aim to gather guest data quickly. 
An online booking system feeds an enormous amount of guest data directly into your network: (a) How many guests will be coming, (b) what facilities or resources they want, (c) where they stay or go, (d) their feedback, etc. The gathered information will be essential for you to learn and will help you improve customer service as well as sales and marketing.
4. Need to reduce the chance of missed reservations. 
It will be considered an opportunity lost when we fail to accommodate our potential customers when our current process limits us. Human error is a far less issue now as guests themselves make the booking. This solution protects your online reputation and allows your guests to have a better experience to share with their network and friends.
5. Wish to easily manage guest loyalty rewards. 
Guest loyalty programs still work today. If you don't use them, you could be putting a lot of money on the table. A successful booking system helps you to track and reward customer loyalty appropriately, keeping them around for the long haul.
6. Do not want to spend much on tech solutions. 
If you have a business that needs to explore new ways to expand your influence and presence, look for affordable solutions such as eaSYNC Booking. Keeping your cost down while getting the same core services should be the priority.
eaSYNC Booking: Maximizing Technology in customer experience 
Over the last two decades, running a business has changed significantly. The way companies capture their target audience has shifted drastically, especially for those sticking to traditional methods.  
Lastly, the businesses are better, more accessible and cheaper to operate than ever, and today's customers expect these solutions online for every hotel, restaurant, rental, etc. Therefore, the question is, why not use a WordPress booking plugin like eaSYNC Booking?