How to Market Your Car Rental Business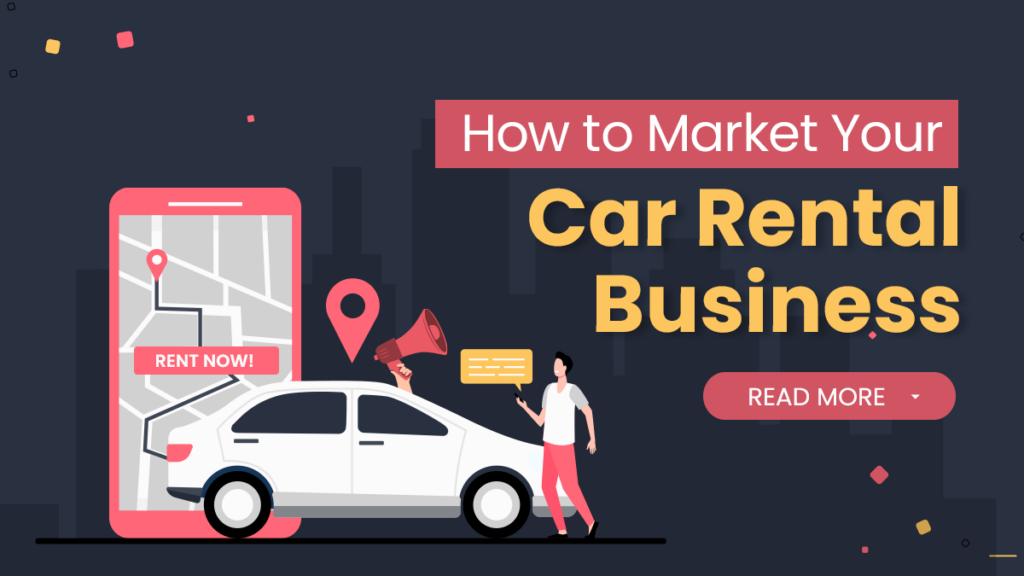 Car Rental Business owners can improve their service by knowing how to market it, especially during peak seasons. Fortunately, you can implement several Marketing Strategies and Ideas to advertise your Car Rental Business.
Marketing efforts can enhance your hotel's brand reputation and increase revenue. With traditional marketing, your Vehicle Rental company can create partnerships with airlines or local hotels. Currently, much emphasis is on Digital Marketing, as we live in a world where many people are connected via the Internet.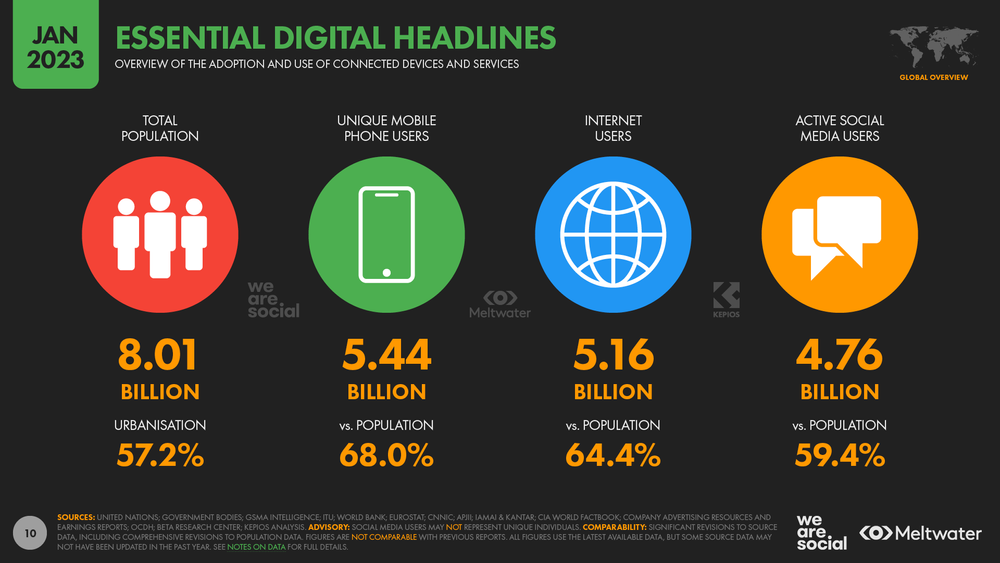 Source: DataReportal.
For instance, Social Media is a popular channel for spreading brand awareness. You can send newsletters or emails containing promotional offers to prospective customers like people or organizations.
Additionally, you can optimize your content for SEO and Search Engine Marketing to become more visible to your target audience. You can also accomplish this by setting up a Google My Business account.
Because marketing is critical to your Car Rental Business, you need to implement several strategies and ideas to maximize its success:
How to Market Your Car Rental Business During Peak Seasons
Set Up a Dedicated Website
Your business website is the predominant platform for digitally marketing your services, its rates, and special promotions.
Web Development is all about creating an accessible, attractive, and functional and attractive site. As a result, your rental company website will offer a seamless User Experience that entices people into booking a vehicle.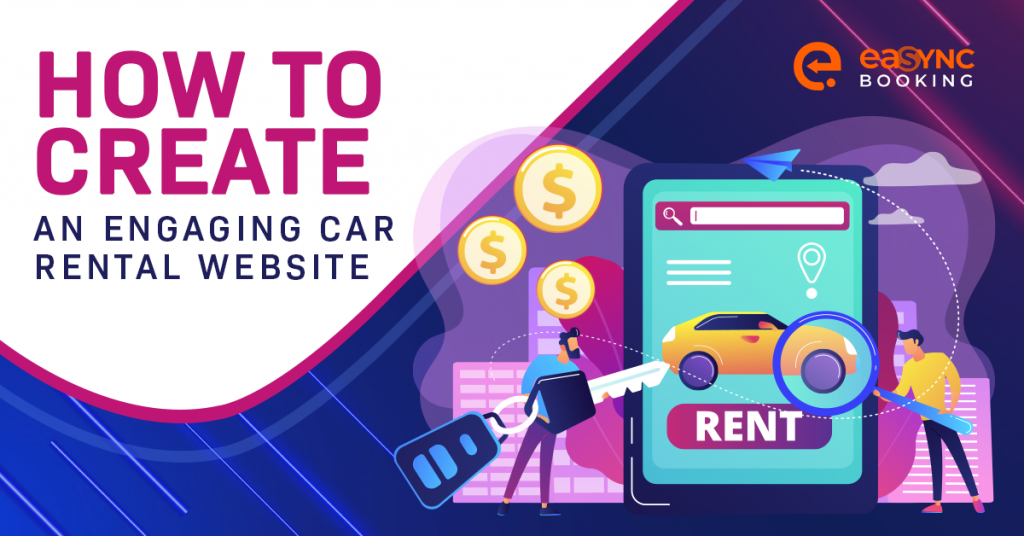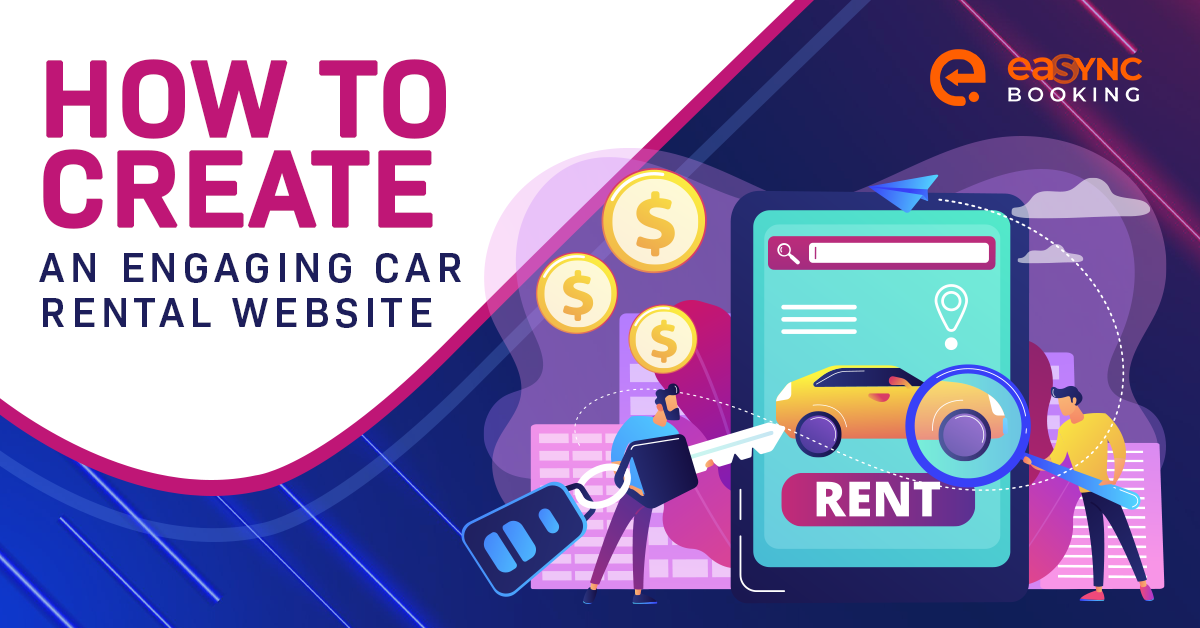 If you don't have a development team to set up a dedicated site for you, consider hiring a professional agency instead.
Add a Car Booking Software, App, or Plugin to Your Site
Your business needs a Car Rental System that can manage rental-related tasks. This system can come as a software, application, or WordPress plugin. In particular, you can manage things like:
Customer bookings;
Payments and fees;
Vehicle status and maintenance;
Analytics; and
Business reports.
Automation technology can assist with handling your business operations, especially during peak seasons when many people want to reserve a vehicle. Not only that, but automation can save company resources.
The system allows customers to book vehicles anytime with a connected device. For instance, if you have a WordPress website, you can use an easy-to-use booking system integration. Plenty of systems are available for handling and improving Vehicle Rental booking efficiency today. Thus, rental business owners must choose one that best suits their business' needs.
Have a Robust Social Media Presence
Social Media is the second best platform for growing your business' online presence. After all, people spend a substantial amount of time on particular Social Networks, and your brand can leverage that.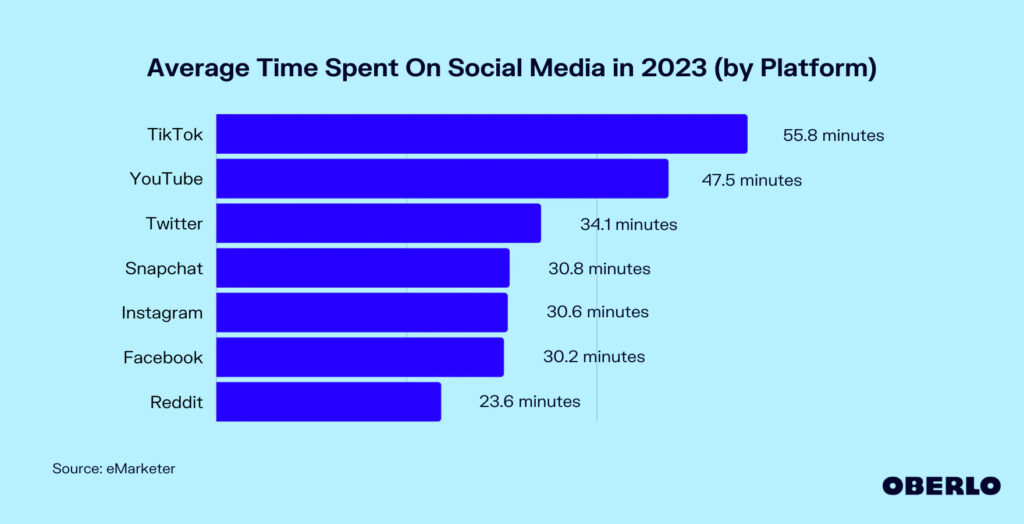 Source: Oberlo.
Social Media Marketing allows businesses to communicate and build rapport with their intended audience. It's also a key channel for establishing your brand reputation and gaining more attention from newer audiences.
Find (and Stick to) Your Rental Business' Niche
Of course, part of successfully marketing your rental company is listening to your customers. So, knowing your target audience's demographics, expectations, and preferences is critical.
As a result, you can position your business to cater to niches and micro-niches. These niches — such as luxury or vintage car rentals — can help you build a more distinct brand identity. For instance, you can rent vehicles to corporate workers. It's one of the Car Rental Industry Trends in 2022 that still holds true today.
Many businesses have allowed employees to return to the office, resulting in a greater need for transportation. You can rent vehicles for transport from home to work and business meetings out of the office or even town.
Put Customer Satisfaction First!
One essential part of marketing your Car Rental Business is to keep customers happy. Outstanding customer care is vital to encouraging customers to return. On the other hand, dissatisfactory customer service will cause them to turn away. So, you must avoid getting overwhelmed by the sheer number of bookings during peak seasons.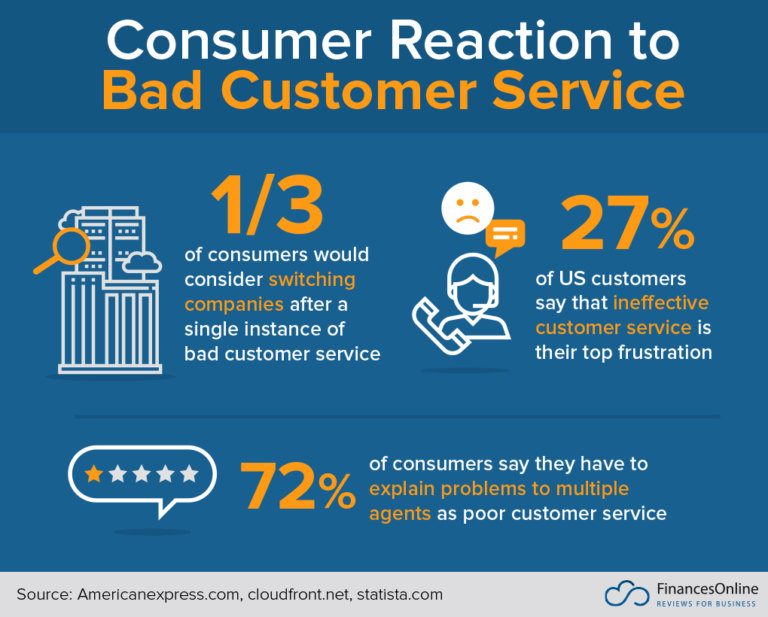 Source: FinancesOnline.
As a Vehicle Rental Business, you must closely observe your customers' needs and preferences. Consider providing high-quality rental services, such as vehicle replacements or roadside assistance.
You should also be transparent with pricing so customers know what to expect. So, ensure your rates are visible on your website and Social Media!
One way to improve customer satisfaction is by offering loyalty programs. Give regular customers discounted rates, gift certificates, coupons, or even awards. These are vital for motivating existing customers to continue using your services.
Partner Up with Other Car Rental Marketplaces
One way to market your Car Rental Business is to partner with rental marketplaces or portals. These marketplaces allow consumers to compare rental companies' services and prices, resulting in better-informed decisions.
If your business has competitive rates or offers compared to rival rental companies, you can increase your site's traffic and booking rates.
Join Local Vehicle-Related Events
You can also do a more traditional Marketing tactic like joining local automotive or vehicle-related events, such as conventions or car safety campaigns. Here, automotive-related businesses and consumers interested in vehicles can interact freely.
As a result, your company can interact with the local community while networking with other businesses. You can provide attendees with brochures and other print marketing materials during these events. If you really want to get people's attention, consider offering special discounts!
During these events, your Car Rental Businesses can partner with adjacent businesses. For example, you can provide a Hotel Business with a transport service for guests.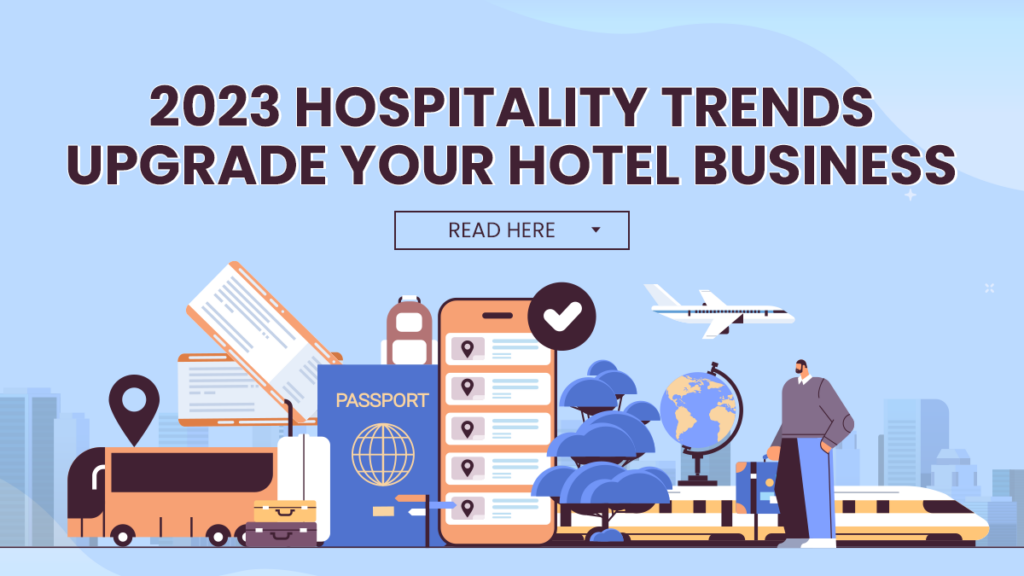 Keep Tabs on Your Competitors
Your industry rivals can be an excellent source of inspiration for your own Vehicle Rental services. It's necessary to examine their rates, promotions, and marketing strategies and see how you can tailor them to your company.
Not only that, but if you're creative enough, you can improve their ideas. For instance, your competitors might offer special packages for long-term vehicle rentals. You can beat their prices with even more unique features. Also, if a competing business offers special holiday rates, you can offer even cheaper rates than them on those occasions.
Final Thoughts
It's vital for business owners how to market their Car Rental Services, especially during peak seasons. Marketing can work wonders for your Car Rental Service and the customers relying on it. Creative and well-executed efforts can upgrade any business and result in the following:
An improved brand reputation;
Better brand awareness;
New customers; and
Boosted revenue.
Implement the right Marketing Strategies, and you can convince consumers that your business is the best in the industry! Of course, once you've gained plenty of customers during peak seasons, a WordPress Car Rental Plugin can help you automate your vehicle reservations.