Car Rental Premium for eaSYNC Booking: A Guide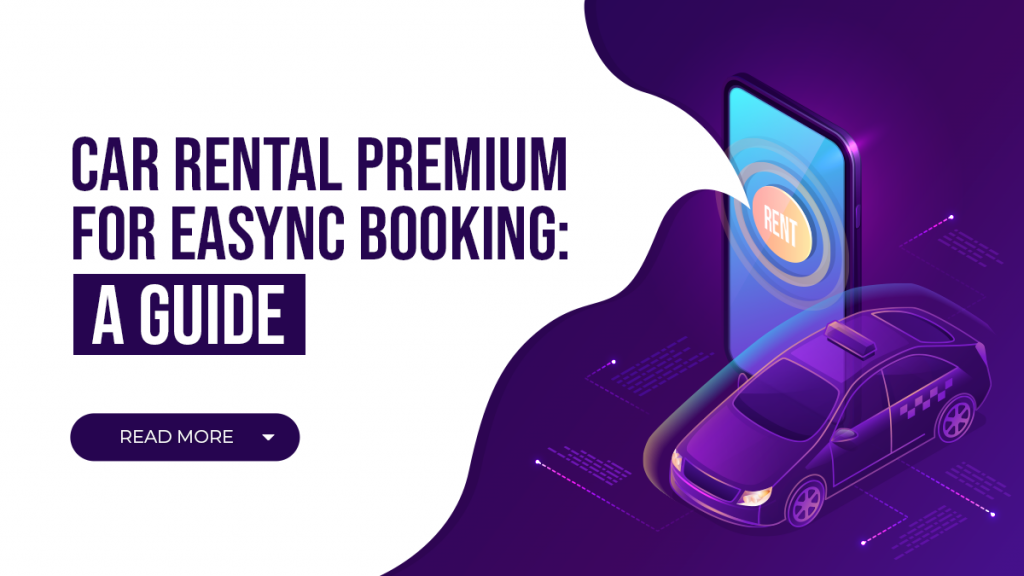 With 2023 comes a fresh slate. It's a year full of opportunities for success for all industries, including the Car or Vehicle Rental industry! This year, eaSYNC offers a new plan for such businesses. We've updated our Booking Plugin and now provide the eaSYNC Car Rental Premium Plan, which is priced at $20 annually.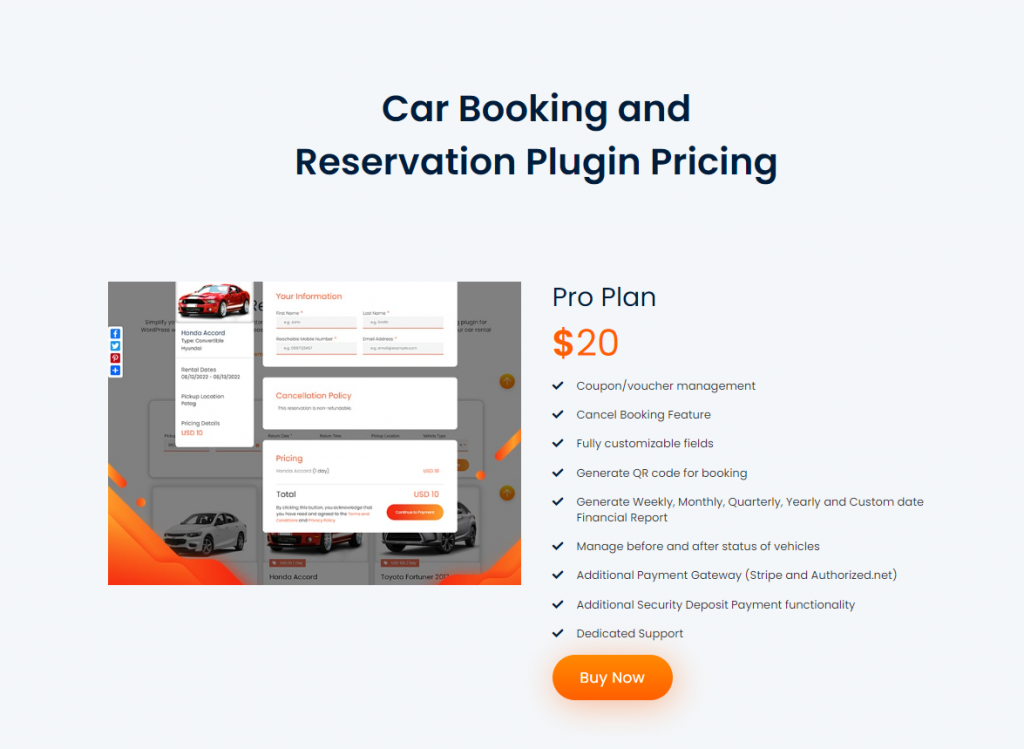 This new eaSYNC Pro plan offers additional features that benefit your Vehicle Rental business, including:
Coupon/voucher Management;
A Cancel Booking Feature;
Fully Customizable Fields;
QR Code Generation for Bookings;
Financial Report Generation (for Weekly, Monthly, Quarterly, Yearly, and Custom Dates);
Vehicle Before and After Status Management;
Additional Payment Gateways;
Additional Security Deposit Payment Functionality; and
Dedicated Plugin Support.
We've also created a similar plan for restaurant owners and hoteliers. eaSYNC offers a premium plan for Hotel Bookings with some similar functionalities. But here's a rundown of what you can find in the new eaSYNC Plugin Pro plan:
What to Expect from the eaSYNC Booking Pro Plan
Coupon or Voucher Management
Car Rental companies follow current trends, such as allowing customers to book vehicles via their website. An online booking system can significantly increase sales, as customers can choose dates and cars. However, a system can also offer discount coupons!
The eaSYNC Pro plan allows Vehicle Rental businesses to use discount coupons or vouchers. As a result, they can promote sales by offering better deals, and "90% of consumers" rely on them when making purchases.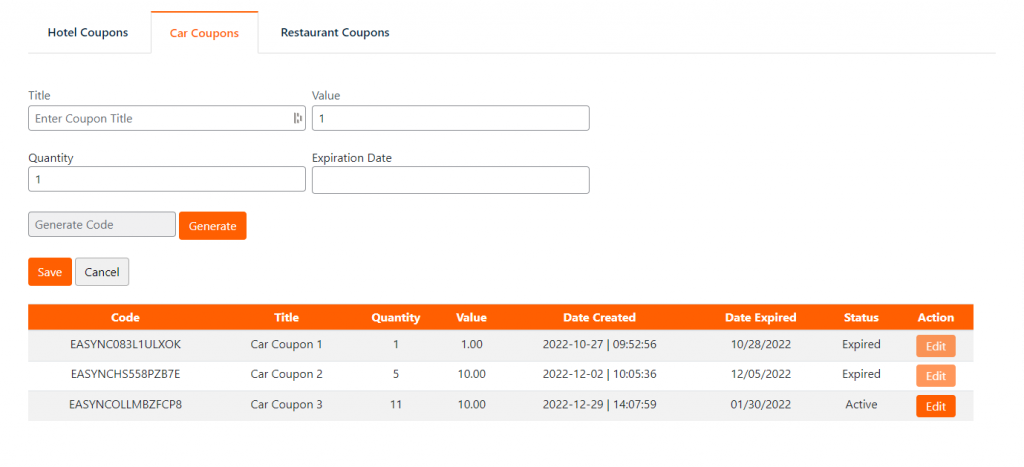 Coupons or vouchers can significantly boost your rental business' revenue. Thus, they're an excellent perk for people who purchase the eaSYNC Premium plan.
Booking Cancellation Feature
Every Car Rental Booking System processes vehicle reservations. So naturally, the eaSYNC Booking Plugin can:
record customer details;
allow businesses to manage the booking; and
send notifications to the customer, such as confirmations.
However, on top of those features, the eaSYNC Car Rental Premium plan allows users to cancel bookings. This functionality ensures your customers will have a seamless experience with your business. After all, your customers will appreciate being able to modify bookings according to their needs.
On the other hand, the company can use the cancellation feature to eliminate overlapping reservations or overbookings. As a result, a vehicle rental business can have a smoother time handling its car fleet.
Fully Customizable Fields
When handling car rental transactions, it's critical to input as much detail as you can concerning your cars and the people renting them. The eaSYNC Car Booking Plugin can allow you to edit the number of custom fields. More specifically, you can hide unnecessary fields.

A business can add more vital information to its database with customizable form fields. This simplifies the Car Rental Process for customers. So, for instance, renters can share various details found in their driver's license, such as their:
Name;
Age;
Address;
License number;
License expiration date, etc.
Customized data forms can also help you keep better track of your car fleet. Of course, you can use this information to track your vehicles and their statuses:
Vehicle type;
Vehicle model;
Color;
Rental price;
Repairs history; etc.
You can display many of these attributes on your website to give your customers a variety of rental cars to choose from.
Generate QR Codes for Booking
Quick Response Codes, also known as QR Codes, are barcodes that point to a website or location. For instance, they can point out a store's location via Google Maps and access media for downloads, such as PDFs and eBooks.
The eaSYNC Premium plan's QR Codes allow customers to check their booking details for a particular transaction. So, your Car Rental Business' QR Codes can make the booking experience smoother.
It's critical to utilize QR Codes to boost Car or Vehicle Rental Companies' services. After all, by 2026, 71% of the Car Rental Industry's revenue will come from online platforms.
Generate Financial Reports
Nowadays, Booking Systems can record and manage data from the number of cars you rent to customers over a particular period. Then, they create the reports, which provide insights that allow car rental companies to make better-informed decisions. Thus, data improves a business' efficiency and revenue.
So naturally, financial reports are essential for any business. Through eaSYNC's Car Rental Premium Plan, you can create weekly, monthly, quarterly, and yearly reports.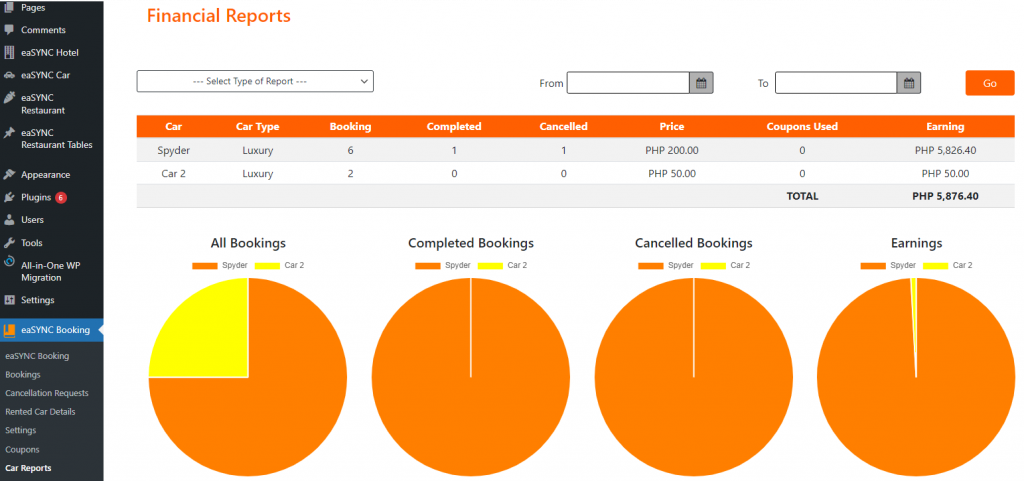 In addition, the system can even create reports for a custom date. Monitoring your finances, including profits and expenses, is critical for your company's success.
Manage Before and After Status of Vehicles
To ensure your business's longevity, you must keep an eye on your car fleet. Naturally, the eaSYNC Booking System allows you to manage your business better. For instance, a vehicle rental business should monitor a car's condition.
So, the system can provide information on cars available for rent and indicate damage or repairs to a particular vehicle. As a result, you can ensure that a vehicle is in top form before a customer books it for a ride.
Also, upon a vehicle's return, some customers may not return it in its original condition. The Pro Plan allows you to manage your vehicles' statuses before a booking and after they're returned.
Additional Payment Gateways
Your Car Rental Website is responsible for accepting reservations, so it's critical to ensure that it has secure digital payment integrations. For some businesses, paying for the deposit in cash can be an option. But, your online car rental services will benefit from added digital payment channels.
On top of the usual channels, the eaSYNC Car Rental Premium plan accepts payments from Stripe and Authorized.net. Both are alternative payment gateways that can ensure your customers' sensitive information stays secure.
Customers will appreciate having a variety of payment gateways to choose from when booking a rental car.
Additional Security Deposit Payment Functionality
Security deposits for car rentals are an added safeguard for rental vehicles. Firstly, customers can deposit a particular amount to your business until they return the rented car.

For instance, the money can be used to pay for damages incurred while in the customer's care. However, if the car is returned without any issues, the customer can take their deposit back.
Most of the time, people can use credit cards to pay the deposit, but some rental businesses accept cash deposits. The eaSYNC Pro plugin can help process Security Deposits. Overall, Deposit Payments are advantageous for Vehicle Rental Businesses.
Dedicated Support
Most WordPress plugins have premium or paid plans that offer added features and support. Thus, the same is true for the eaSYNC Car Rental Pro plan. Plugins can serve various purposes, but difficulties can pop up on occasion. So, having dedicated support is critical to your business.
Fortunately, high-quality plugins are sure to provide responsive support, error solutions, and troubleshooting. For instance, they'll handle plugin-related queries or concerns. In addition, the Pro Plan is sure to provide expert advice and insights when you need them.
Bonus: Customized Plugin Features
Car rental businesses can significantly improve customers' lives by ensuring they provide the perfect rental vehicle for their needs. As a result, you must improve your business' efficiency and elevate the customer's experience with the ideal booking system.
But perhaps your vehicle rental business caters to a particular niche or requires specific design choices. So, finding a reasonably-priced system that can improve your rental processes might be difficult.
Fortunately, eaSYNC accepts customization requests. You can request customized features to make your work easier.
And that's it for eaSYNC's Car Rental Premium Booking Plugin!
Keeping up with customers' needs can be challenging, but it's critical to ensuring your Car Rental Business' success. A Car Rental or Booking System is primarily concerned with allowing customers to reserve a vehicle of their choice.
A Vehicle Rental Business needs a database with detailed information on its car fleet. Not only that, but a dedicated rental system can help businesses avoid overbooking. Also, a company must ensure that their vehicles are in top form and ready for a reservation at any time.
In addition, a top-notch Car Booking System can send notifications to customers to provide updates on their chosen vehicle's booking status. Also, the eaSYNC Booking Plugin's Premium plan creates coupons or vouchers that allow you to get the attention of interested customers.
A WordPress Car Rental Plugin can provide these convenient vehicle rental features! Also, if you need additional customization, you can get a free quote.