Simplify Car Rental Process in 5 Easy Ways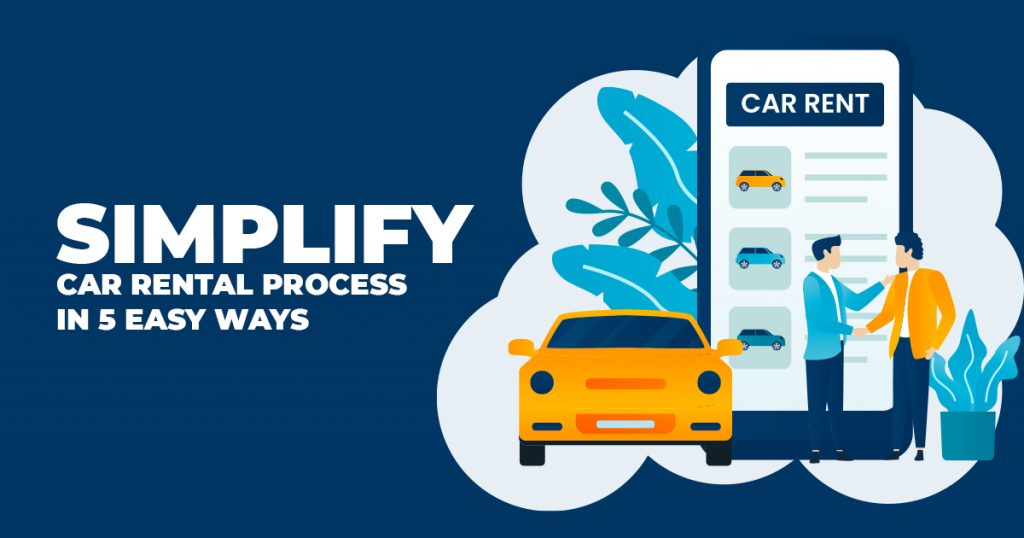 Do you own a WordPress car rental website and wish to make it easier to manage car rental transactions? If so, read along as we tell you how to simplify the car rental process in five simple ways.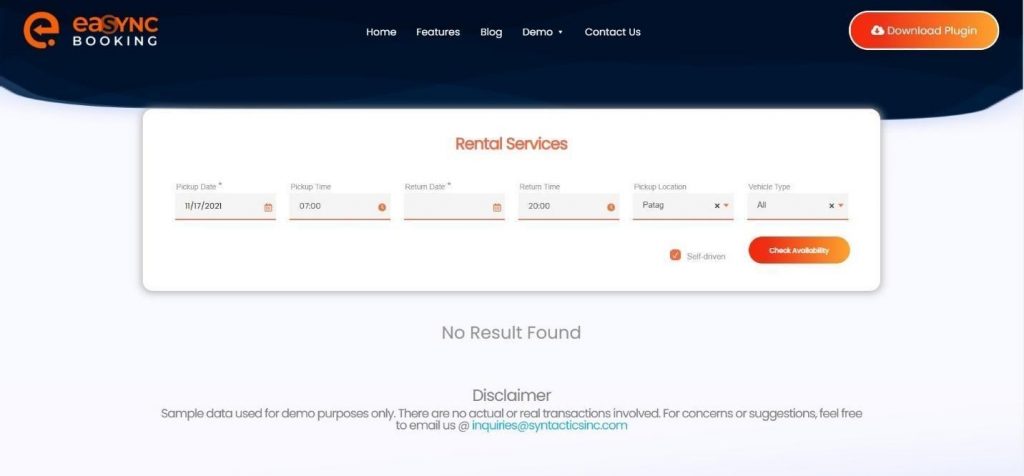 Why Simplify Car Rental Processes?
The answer to this is simple. It would be best to simplify car rental processes to make it easier for you and your staff. This is especially true when it comes to managing transactions. In doing so, you make business operations more efficient and productive.
Below are the five ways to simplify the car rental process.
ONE: Build a Car Rental Website
Almost everyone today uses the internet to ask questions or search for their needs. As such, it only makes sense to make your car rental business visible online. You can do this by creating a WordPress website for your business. With a car rental website, you tap on the opportunity to appeal to a much wider audience. You also have the platform and the freedom to tell your customers about your business. And without the limitations that traditional advertisements have! So, through this website, you can promote your latest car rental promos and packages in any way that you want.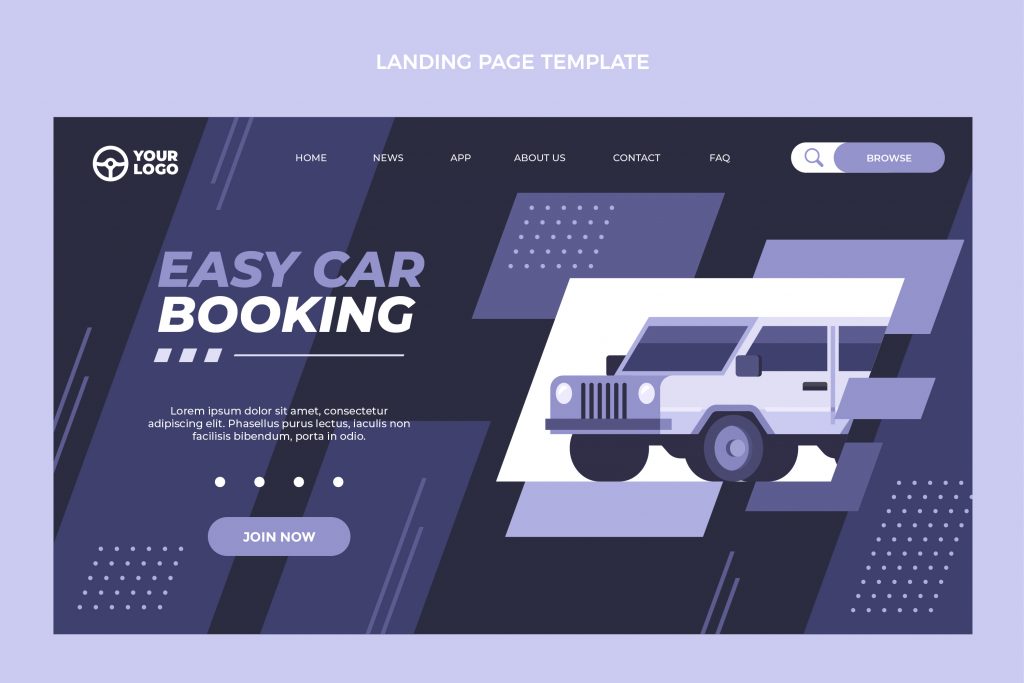 However, because more and more people are using the internet, it also follows that competition for your car rental business is also high online. So, this is when it would be best to get help from a WordPress web design and development company to build you a highly optimized website for search engines. These web development companies know the latest trends to put your web pages higher on search engine result pages (SERPs).
TWO: Let Clients Book in Advance
When you let your clients rent a car in advance, you allow them to make proper decisions when choosing the right vehicle for their needs. Through this, they can make the necessary adjustments before they get to use the car for their business trip or vacation. So, how does this benefit your business? When your clients book in advance, you and your staff will also have enough time to process their transactions, including their special requests, as needed.
As such, it would be best that you integrate a car rental plugin for your WordPress car rental website. For instance, you can download the eaSYNC Booking's WordPress car rental plugin to do this.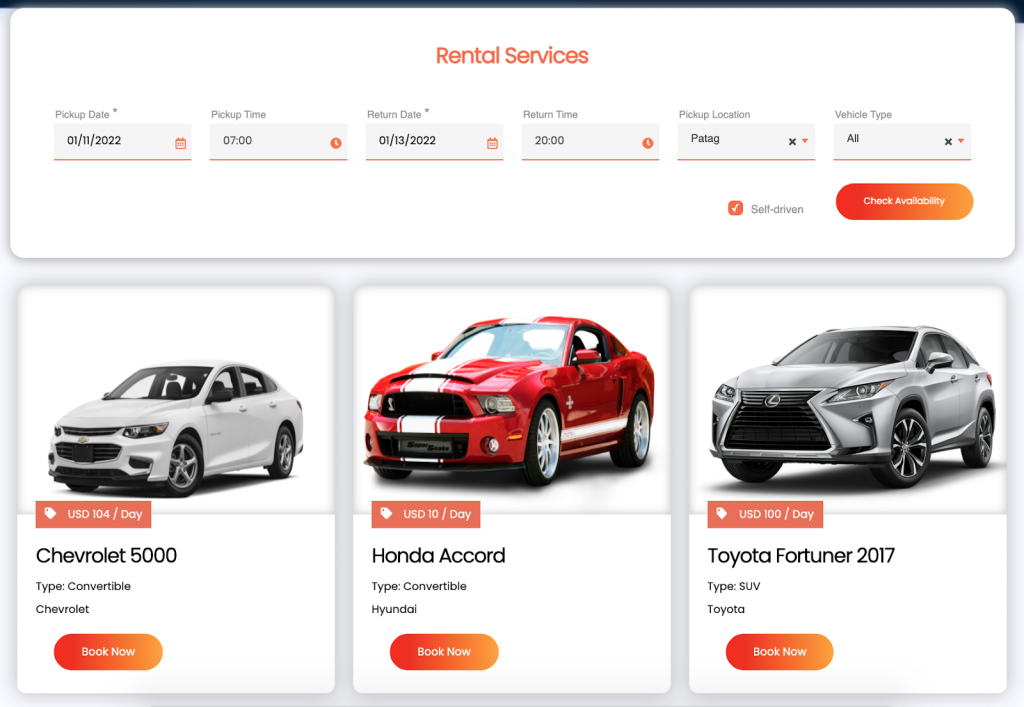 As you can see in the image above, the car rental plugin will help your customers rent a car according to their specific needs. The WordPress car rental plugin provides easy-to-use booking forms to finish transactions quickly. They can choose their preferred pickup date and time, return date and time, pickup location, and vehicle type. They can then verify the availability of their selected vehicle.
So, with a WordPress car rental plugin, you no longer need to attend to your customer's needs in every step of the rental process. The car rental plugin will already provide them with the necessary options and information to help them complete the car rental transaction.
THREE: Display Vehicle Information
Now, this is in relation to what we have previously discussed. Another way to simplify the car rental process is to provide specific information about your vehicles for rent. If you provide your clients with as much information about your vehicles, they can make better and more informed decisions. So, if you look at the image below, the car rental website has provided specific information about the vehicles available for rent.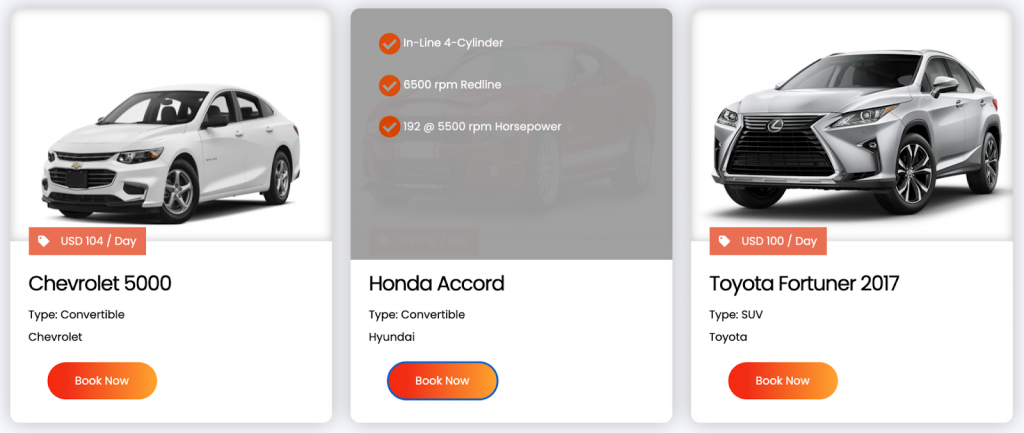 Aside from written descriptions, you should also provide high-quality images of your vehicles for rent. You can even use videos showcasing the features of your vehicles. If you do this, your customers can better see and decide which vehicle they will rent. More importantly, if you already provide as much information on your vehicles as you can on your car rental website, you will encounter lesser queries and concerns from your customers. Simplify the car rental process by doing this.
FOUR: Provide Pricing Information
Aside from providing descriptions and images of your vehicles for rent, you should also offer your customers your car rental pricing information. If you can give them a breakdown of their total expenses, then much better. In this way, they can see what they are paying for and how much.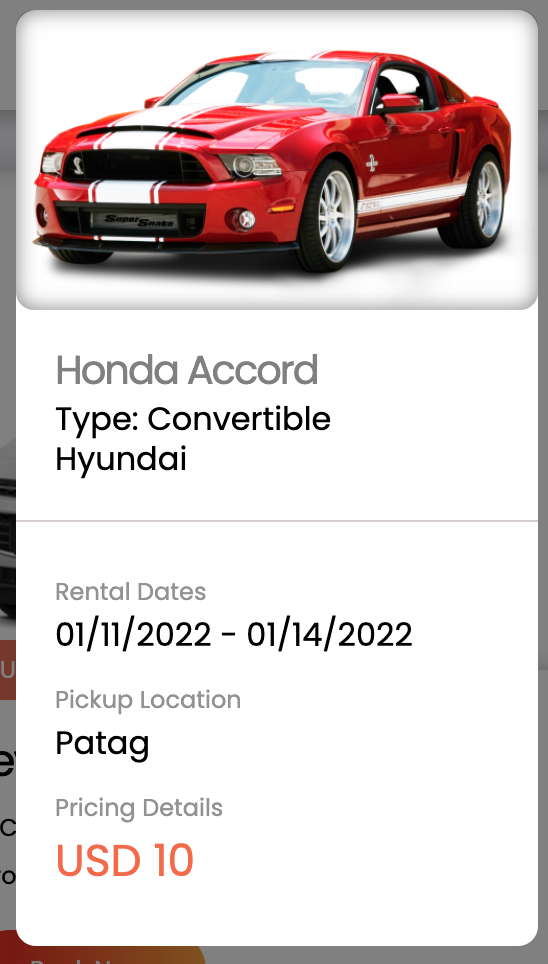 Moreover, with a list of the car rental rates, your customers can properly select the vehicle that fits better within their budget. Also, by providing a breakdown in their billing, you reassure them that they will not encounter any hidden fees or additional charges.
FIVE: Allow Online Payment Integration
Online payment has become part of almost every online business' operations. For example, the car rental sector is among the top industries that offer online payment for their clients. With online payment, your customers can pay for their rentals without having to drop by your office or shop physically.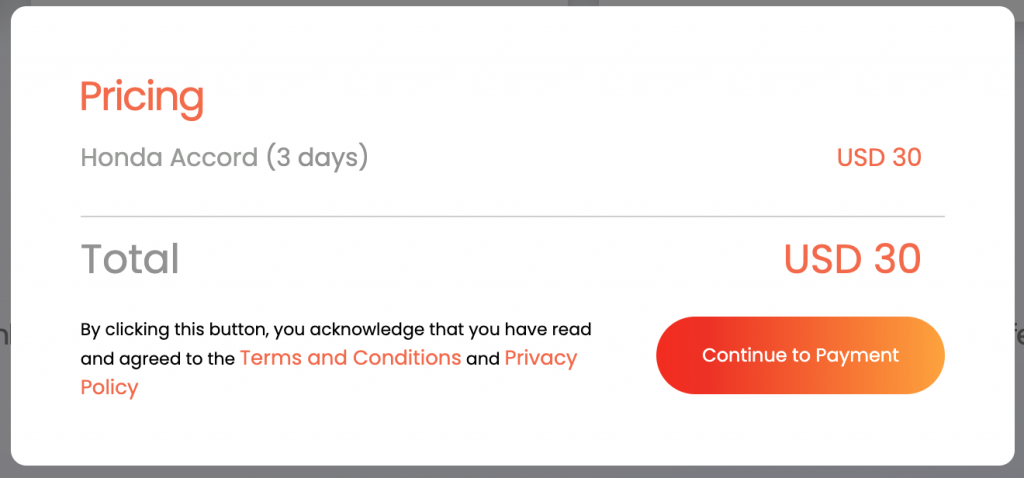 So, when your customers reach the payment stage of the car rental process, make sure that you provide them with the option to pay online. You can make this possible if you integrate a WordPress car rental plugin on your WordPress car rental website.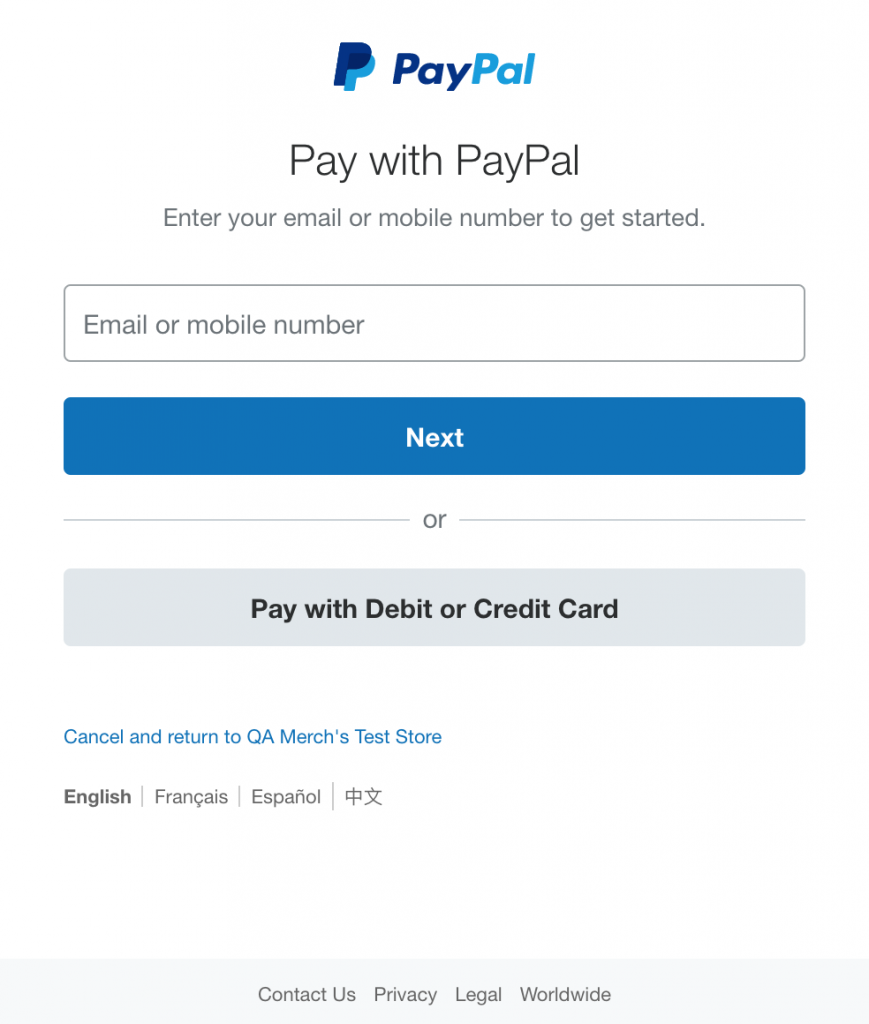 As such, with the booking plugin's online payment feature, you no longer need to compute your customer's payables manually. The online booking plugin already does this for you, thereby simplifying the car rental process for you and your customers.
Simplify Your Car Rental Process Now!
Are you ready to simplify your car rental process? Download and integrate a WordPress car rental plugin with your car rental website now! If you need more help managing your car rental business, let us know, and we'll get back to you ASAP!