How Generating Financial Reports is Beneficial in a Car Rental System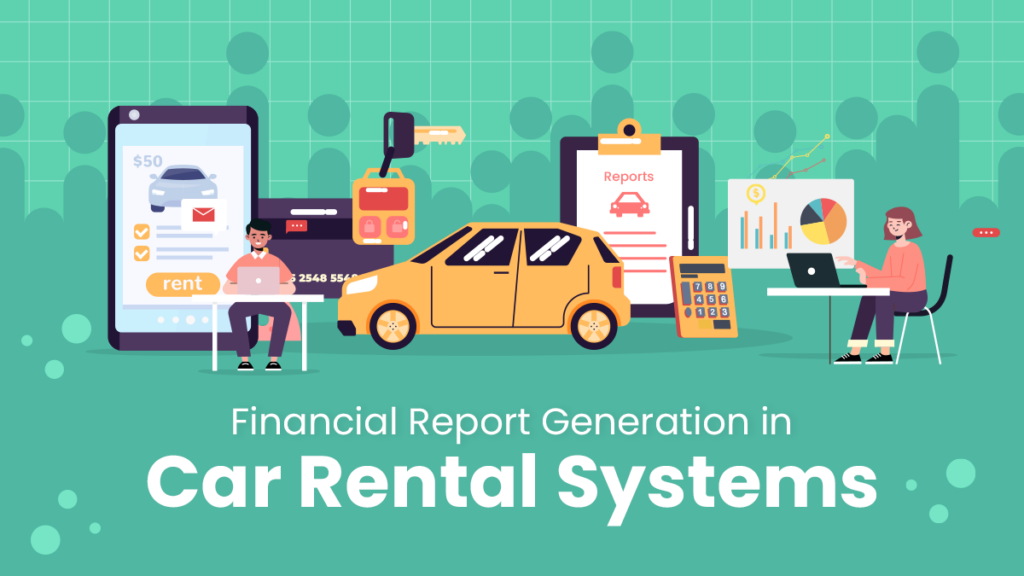 The car rental industry has been seeing massive growth lately, following the positive growth trends of tourism and international travel. So, car rental business owners should take advantage of the opportunity with the help of Financial Report generation!
A Car Rental Management System that creates Financial Reports offers several advantages.
The Car Rental Industry and Why You Need a Financial Report
The industry is segmented according to rental, booking, and vehicle types. The former includes local and airport rentals. In particular, airport transport dominates the global car rental market, accounting for "over 40% of the revenue share." 
Then, you have segments for direct and online bookings. As for vehicles, the industry is segmented into the following categories:
Luxury car rentals;
Executive cars;
Economy vehicles;
SUVs; and
Others.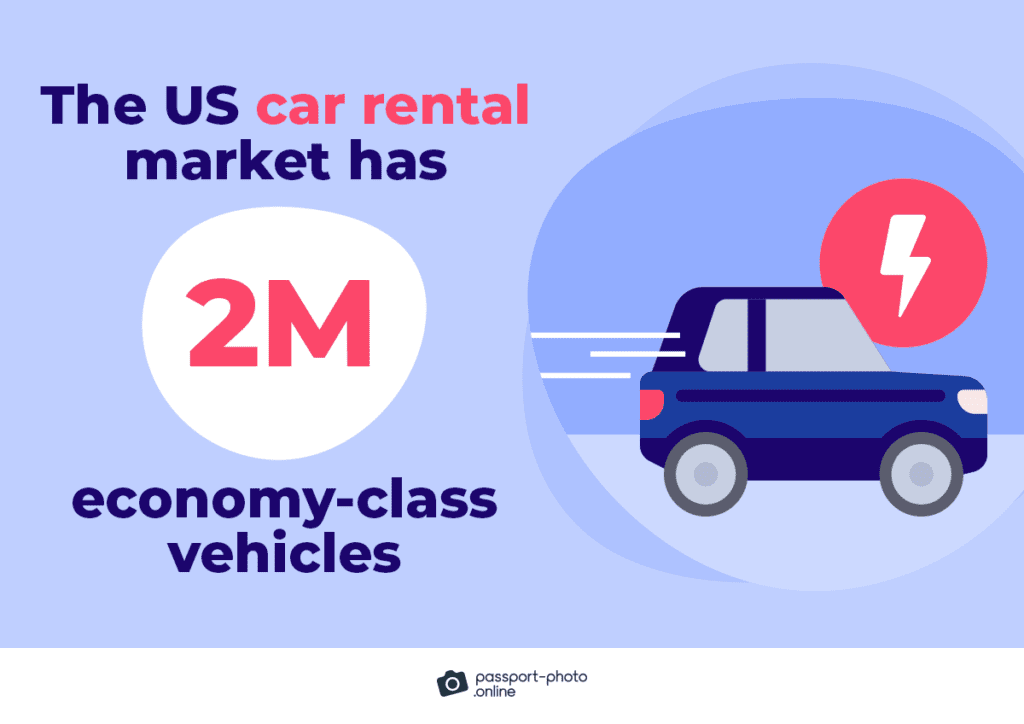 Source: Passport-Photo.online.
But regardless of your business' niche, you must always examine your financial performance with common Key Performance Indicators.
KPIs in Evaluating a Car Rental Business' Financial Health
Several metrics can provide insights into a car rental business's financial performance and efficiency. You can find the following in your Financial Reports, which can indicate profits and the potential for growth:
Revenue
Revenue is, of course, the total income generated by the business during a certain period. Not only does this include the profits from the vehicle rentals but also additional services.
Gross Profit
Business owners often see gross profit in a Financial Report. So, you can get the gross profit by subtracting business costs from the total revenue. Also, business costs for a car rental service can include:
Vehicle maintenance fees;
Fuel costs;
Insurance fees;
Depreciation, etc.
Net Profit
Yet another thing you can find on your financial statements, the net profit refers to what's left after deducting all expenses, such as:
Business operating costs;
Administrative expenses;
Interest; and
Taxes.
As such, it indicates the car rental business' overall profitability.
Profit Margin
A profit margin indicates the percentage of revenue representing your business's generated profit. To get your business' profit margins, divide your business' net profit by total revenue. Afterward, multiply the result by 100.
Average Daily Rate or ADR
Your Average Daily Rate is the average rental rate your business charges per day. To calculate your ADR, divide your total revenue from rentals by the total number of rental days.
Occupancy Rate
In the car rental industry, occupancy refers to the percentage of time customers occupy your rental vehicles. So, you can calculate this by dividing the total number of rental days by the number of available rental days. Then, of course, you can multiply it by 100.
Utilization Rate
Utilization rates refer to the percentage of time that your vehicles are rented out and generate revenue. To calculate this, divide the total number of rental days by the total days in a given period, then multiply that number by 100.
Return on Investment or ROI
Your Return on Investment will indicate the return earned on your business investments. To calculate your ROI, you must divide your net profit by your total investment, then multiply it by 100.
Cash Flow
The cash flow is the movement of cash in and out of your business over a certain period. You can use this to evaluate your business' ability to do the following:
Meet financial obligations;
Invest in future growth; and
Maintain liquidity.
Customer Acquisition Cost or CAC
The CAC is the average cost of gaining a new customer. Included in the Customer Acquisition Cost are marketing expenses, so divide this by the number of your new customers.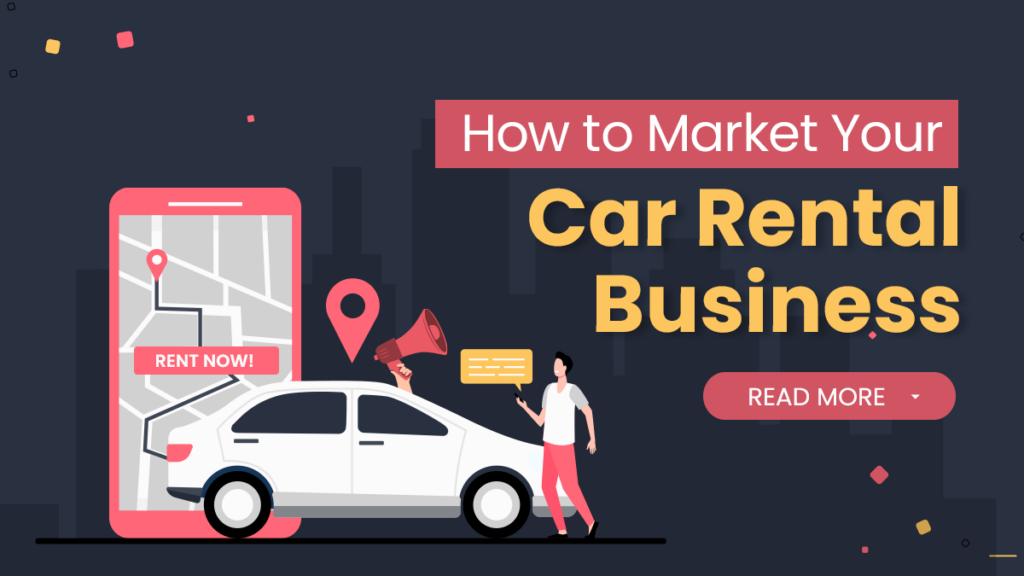 It's best to regularly monitor these KPIs and compare them with industry standards. As a result, you can better evaluate your business' financial status. Not only that, but you can even find areas for improvement!
Business owners with Premium Car Rental Systems often have a Financial Report generation feature. So here's how helpful they are to your car rental service:
How Financial Report Generation Benefits a Car Rental Business
By 2027, online sales will be responsible for 72% of the total revenue for Car Rentals. Thus, businesses with car booking systems on their websites can reap a fair amount of benefits.
For instance, the eaSYNC Premium Plan can provide not only Financial Reports but also a list of cars rented or how many were rented. Here's how else Financial Report generation can help your business.
Evaluates the Business' Performance
Income statements are vital for any business that wants to accurately evaluate its performance. So, Financial Reports provide a snapshot of your car rental service's financial performance. As a result, business owners can examine the following:
Revenue;
Expenses;
Profit margins; and
Cash flow.
Analyzing these KPIs allows you to get an idea of the business' financial wellbeing. Thus, you can make informed decisions and improve profits.
Manages Business Expenses
All companies must manage their expenses; your car rental business is no different. But, income statements and balance sheets can give business owners insights into their finances.
After all, reviewing these reports lets you figure out how you spend your money. Financial statements are especially helpful when connected to your car booking system! Afterward, you can take the necessary steps to spend more responsibly on the following:
Vehicle maintenance;
Fuel;
Insurance premiums; and
Overhead expenses.
Analyzes Revenue Sources
A Financial Report can assist with analyzing your revenue streams and optimizing your operations. In addition to daily rentals, you can get information on additional services, long-term leases, and even partnerships! Of course, you can better understand these aspects if they're connected to your car rental booking system.
Reports can tell you which of your segments are the most profitable. Thus, you can make better-informed decisions on your pricing and advertising. In addition, you can even make plans for expanding your business based on your finances.
Assists with Budgeting and Forecasting
You need to get an in-depth look at your finances for budgeting and forecasting. Fortunately, a car rental management system that generates Financial Reports can help.
By basing decisions on your company's past financial performance, you can make projections on future expenses and revenue. Your projections will then play a part in setting goals, allocating resources, and planning for future growth.
Tax Compliance
Having Financial Reports on hand is vital for complying with tax regulations and legal requirements. For instance, car rental services can benefit from keeping track of the following:
Profit and loss statements;
Balance sheets;
Tax reports, etc.
In particular, financial documentation can make audits or regulatory inspections easier.
Attracting Investors or Partnerships
A car rental service needs Financial Reports to investors or partners. Because the reports give you insights into your business, they can also help potential stakeholders see how good an investment your business is.
As a result, they can assess performance by checking your business' financial stability and growth potential to make informed decisions.
Final Thoughts
Creating Financial Reports for your car rental service can provide information on business performance.
You can use several KPIs to evaluate your business' performance and financial health. As a result, business owners can:
Manage expenses better;
Analyze revenue;
Budget for the future;
Improved compliance;
Attract potential stakeholders.
By analyzing these, you can make better business decisions to increase profits. So count on the Financial Report generation feature of a WordPress Car Rental Plugin to help you monitor your business performance!