The Booming Car Rental Industry: Taking Advantage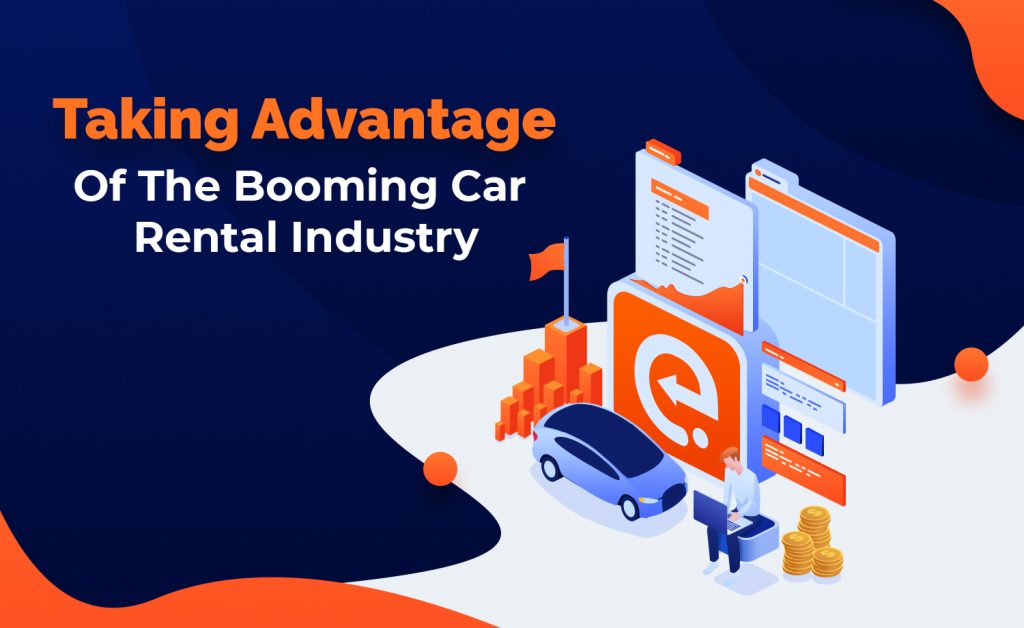 Transportation trends and its domino effect
As of today, the car rental booking industry is on the rise and is used by a lot of people globally, leaving many car rental companies on the market in stiff competition.
Source: https://mordorintelligence.com/images_db/RD_Images/1560269345727_Market%20Summary%201.png
Economic growth, this generation's passion for travel, and favorable public standards are the driving force of the worldwide car rental booking industry. But in some countries where environmentally-friendly vehicles are soon to be obligatory, there's only one choice. Setting aside public transportation, people who do not yet own or cannot purchase such vehicles can do nothing but rent eco-friendly cars.
In detail, here are why changes have pushed the car rental booking industry to rise:
1. Emission and eco-friendly awareness
First of all, increased concern and awareness to lower emissions levels have resulted primarily in increased rental options for cars. Governments are also looking for ways to transition to other alternatives of mobility that's not harmful to the environment. Additionally, vehicle rental and carpooling options reduce the number of traditional transportation units on roads considerably. The less number of vehicles on highways, the lesser emission we get.
In 2014, the worldwide average rates of vehicle rental rose by 2.2%. Global prices of vehicle rentals rose by 0.6% compared to the previous year in 2018.  
So, while electric car or other eco-friendly ways to propel transportation are still being tested (or developed), this will be a primary consideration for rentals.
2. Mobility issues
Also, traffic poses a new problem in highly urbanized areas in some countries like the Philippines and India, along with the lack of parking spaces. Reducing the number of vehicles can significantly help alleviate traffic and congestion.
Most internet platforms have contributed to the development of this industry by providing rental options instead of having to own a car and worry about parking.
3. Maintenance concerns
Increased operating and maintenance costs have hampered market growth as customers are deterring from selecting luxury vehicles and ending up with more cost-effective and affordable vehicle alternatives.
Positively, the price trend for a vehicle rental, borrowed in the cities and countryside areas, remain stable per day on average, worldwide.
4. Rise of global tourism
In 2018, the global tourism sector grew by 3.9%, which added a record USD 8.8 trillion to the world economy. For the 8th consecutive year, the global tourism industry grew faster than the world economy.
Car rental booking businesses offer tourists services, who look for themselves and in their moment to explore the area.  Tourists prefer to book a rental car mainly online because it enables vehicle bookings to be made even from remote locations without being physically present on the site.
Moreover, Booking.com also reports that when booking before their activities, travelers spend 47 percent more on accommodation and 81 percent more on transport.
Take advantage of the rising demand
Since travelers and tourists find it easily accessible to rent a vehicle online, what you can do to grab this opportunity are:
1. If you are in the hospitality business such as hotels and accommodation places, add a car rental business and allow online booking.
2. Put up a car rental business yourself. Set up a WordPress website for the purpose and add a car rental booking plugin.
These are the reasons why this works:
1. Easy to Use
The UI / UX is user-friendly for most car rental booking applications and compatible with all device sizes. Furthermore, accessing the apps with smartphones and other mobile devices is easy, particularly while on the move.
2. Transparent
The application automatically performs all kinds of calculations related to the rental. The estimated ride or car rental booking price ensures that the vehicle owners and the customer are transparent.
3. Data Management
It can easily manage all the information regarding car rentals such as driver and customer information, vehicle details, prices, and employee details.
4. Secure
All stored data in the application is encrypted and needs authentication to be accessed appropriately. Also, this car rental software uses certified payment gates to ensure transaction security.
5. High Revenue
Online car rental booking software directly impacts the business' revenue as the presence of new customers online is increased every day. 
Additionally, the application or software quality determines the return client percentage, depending on their booking experience the first time. With that, you'll need a professional and reliable car rental booking software application to achieve that customer experience.
In conclusion, grab the opportunity while it's still there. As entrepreneurs, we look for a business where the demand is.
Final Recommendation: If you have the means, start your car rental business now.