Trends in the Hospitality Industry to Check Out in 2020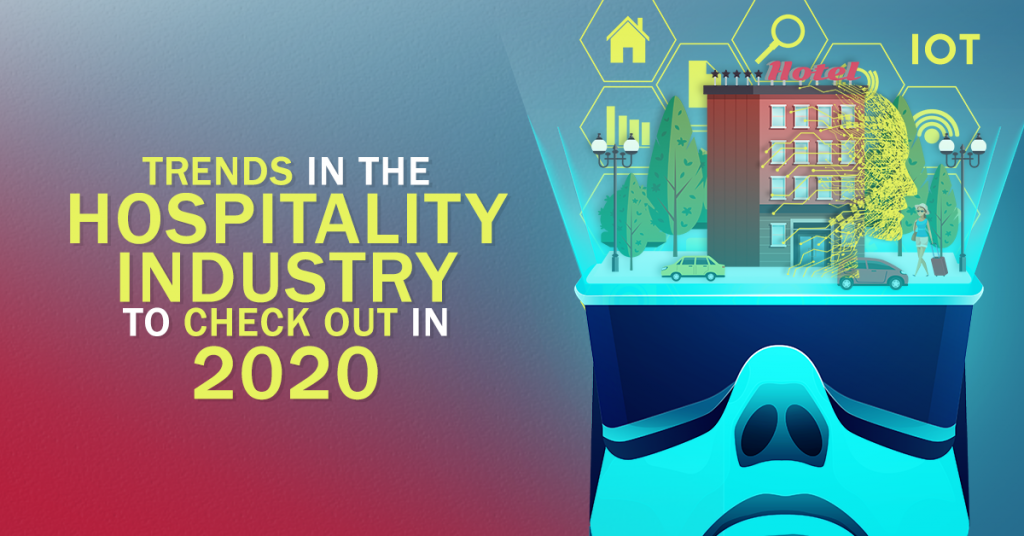 Hotels are going to have to define their identities online as hospitality trends change. Because travelers now rely on the Internet and social media, hotels must leverage its value. 
That is to say, hotels must continue to publish the relevant content and differentiate themselves from their competitors online to draw their potential customers. Not only this, but dedicated hotel teams will need to innovate, track and respond to traveler questions and reviews on a day-to-day basis.
Smart hotels to boom based on hospitality trends
In the coming years, anticipate that the market for smart hotels will rise. Additionally, these three technologies will continue to emerge:
First of all, travelers can make use of virtual reality (VR) on hotel websites to combine the digital and physical realms and create for their guests an immersive experience while planning to book. 

A smart hotel with the Internet of things (IoT) can offer customers a higher standard of personalization, enabling them to control the warmth of their mobile devices better, or by activating entertainment systems via voice control.

Artificial intelligence (AI) can allow hotels to communicate in a variety of ways with visitors. Hotels transition to guest-oriented hospitality from the deployment of AI-powered chatbots to robotics at the hotel check-in offices or for room service.
Going green for hotels
As one of the growing global debates today, sustainability must remain an essential element of successful brand management at hotels based on trends.
In many hotels, lighting, heating, plumbing, HVAC, and other building-component standards are environmentally friendly. A variety of first steps in building a sustainable image for the hotel company include green walls, healing beds, indoor plants, waste reduction, recycling, or agricultural-to-table dining ideas.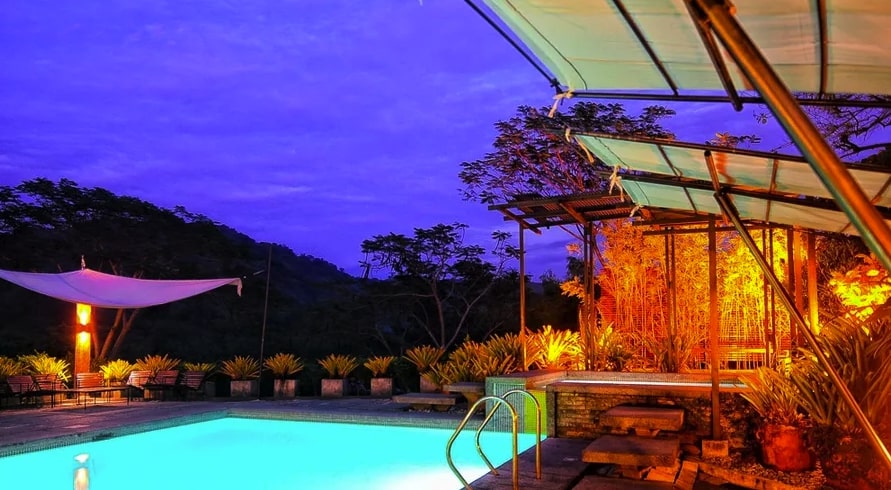 Furthermore, the fact the food products are sourced locally in the region and that the luxury toiletries encircled in recycled plastic are a treat to guests and travelers.
Immersive guest experience for culture and uniqueness
As the interest of consumer changes, today's travelers are now more focused on local commodity and amenity experiences. To stress out, 67% of people with high incomes want to spend their money on cultural activities rather than on a high-end hotel room.
Expect hotels to add more locally-sourced materials next year — from beds, chairs, and tables to the lamps and ceiling treatments. In providing a fantastic experience, it is essential to create custom itineraries focused on the curiosities of tourists. In addition to sightseeing, the culture and heritage of the area also play a crucial part. Hotels need to create that local feel and provide a lively variety of authentic offerings to provide a memorable stay.
https://www.instagram.com/p/BzgMXBMBAeD
Direct hotel bookings: A big emphasis based on hospitality trends
Hospitality businesses should spend more time, money, and effort on brand recall and loyalty-building to boost direct bookings by 2020. To emphasize, here are some of the components to prepare for, based on hospitality trends:
A well-designed, responsive, and optimized website will give your visitors a fantastic experience. 

Above all, a high-quality hotel booking plugin or system, such as eaSYNC. With a capable booking engine, you will be able to transform your online visitors into your hotel guests and earn direct reservations.

Digital marketing efforts to make the tourists notice you and book directly. In other words, social media campaigns will boost the hotel's online reputation, build strong relationships with loyal customers, and generate valuable material for SEO. 

Metasearch engine listing. To clarify, metasearch and travel review websites continue to be the most effective online marketing channels, with nearly 63% and 57% of direct hotel bookings come from metasearch in the US and Europe, respectively. These statistics are based on Phocuswright's Independent Lodging Properties and the Online Marketplace study

.
A rising phenomenon: Business + pleasure
Business + pleasure is an increasingly popular mixture of activities. As such, it's mostly great for travelers who want to prolong their stay before or after business conferences and meetings.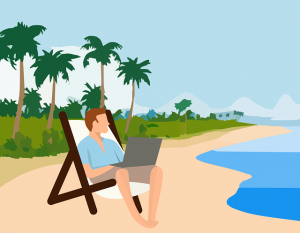 Source: pixabay.com
In turn, hotels can give these VIP guests superfast Internet access and an in-room or outdoor work areas. Additionally, available power outlets, ironing equipment, and well-designed business and conference rooms can be provided to respond to this demand. 
Lastly, by adding those function rooms close to recreational facilities for indoor sports or swimming, these guests have the option to bring their families to enjoy.
Youtube and Instagram
YouTube and Instagram are useful marketing tools to raise brand awareness based on hospitality trends. This is true, as many travelers now find and share new brands with online networks and friends.
To stand out, hotels need to integrate unique and exciting design concepts to make it Youtube or Instagram-worthy. Similarly, the use of thematic resources contributes to the overall atmosphere and turns online guests into potential customers. To give examples, thematic spaces can be immersive walls in the lobby, outside scenery, local delicacies, or original furniture.
https://www.instagram.com/p/Bx649JvF92p
Option to digitally or physically socialize
Most likely, travelers restrict themselves only to rooms in hotels, mostly at the end of a day of exploring. This behavior is called "isolated solidarity," commonly seen in vloggers. Such people only share experiences through digital devices even though they are physically present in the place. In other words, they only come back to their hotel rooms to rest and sleep.
Importantly, an alternative practice by hotels can be seen today and possibly will continue beyond 2020 based on hospitality trends. They now offer daily events, including food degustation, art shows, swimming activities, karaoke sessions as social activities with other guests and locals.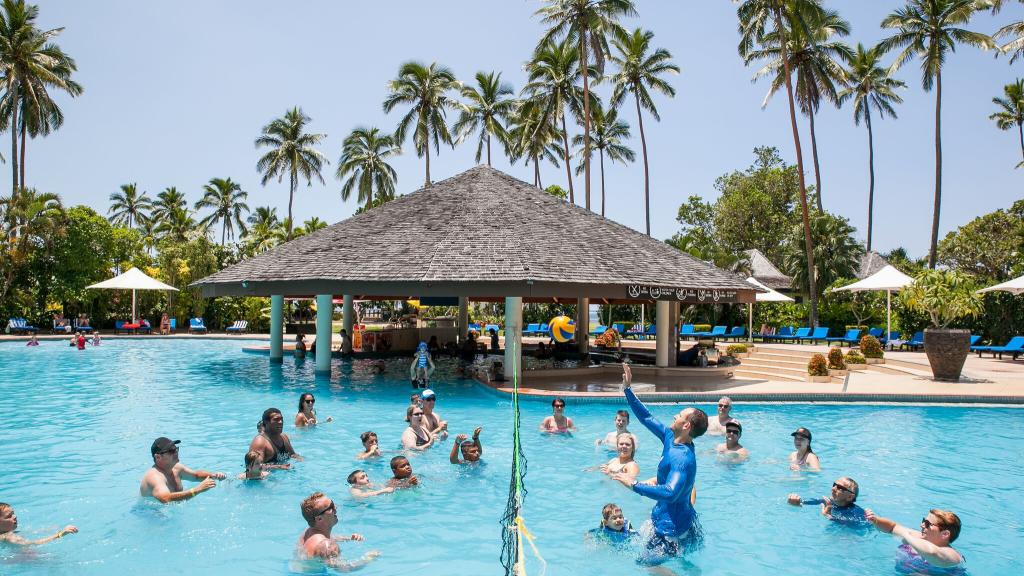 Adapt to hospitality trends quickly to be competitive
In conclusion, expect that a lot will change. The demand of travelers drives these changes beyond 2020 for the better. As a result, any hotel in this competitive, innovation-friendly global market must move forward to grab any opportunity that comes their way.