How Online Hotel Bookings Improve Occupancy Rates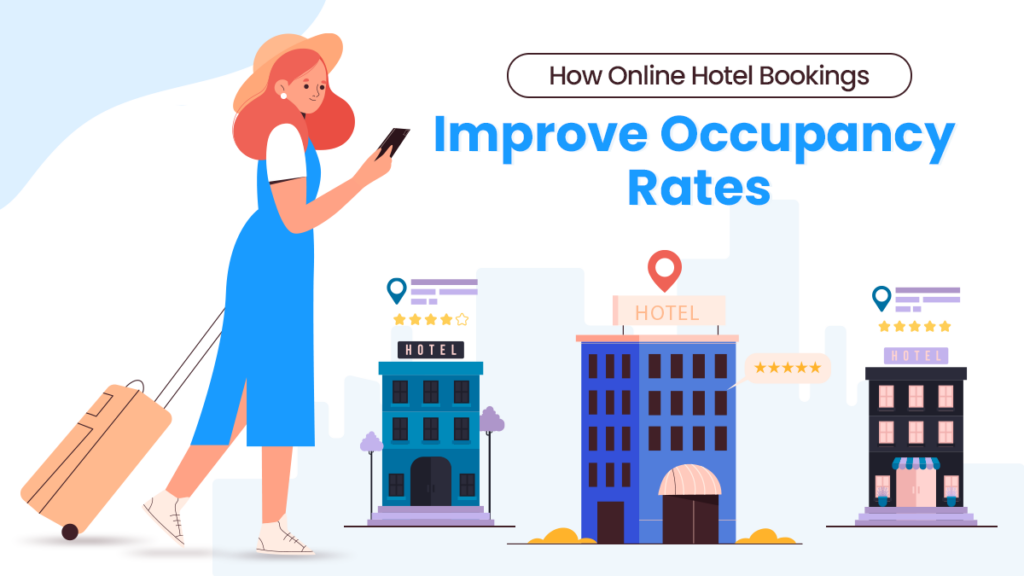 Online Hotel Bookings provide hospitality establishments with a steady stream of customers. Hotel businesses face significant challenges, such as industry changes, the latest hospitality trends, and individual customers' preferences.
There were 962.8 million international tourist arrivals in 2022.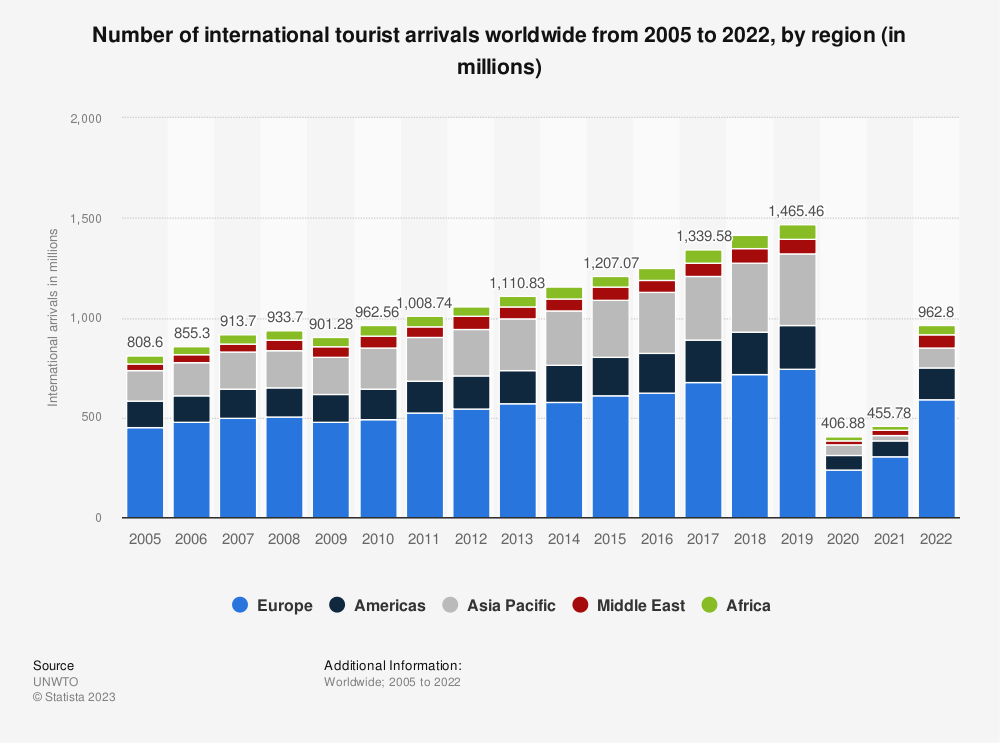 Source: Statista.
Hospitality businesses are slowly getting back on track, but there are more potential challenges they may face in mid-2023. For instance, the latest research hypothesizes demand "may start to taper this year."
Current Challenges Hotel Businesses Face in 2023
In 2023, hotel businesses have made significant leaps and bounds in further improving their services. Thus, every business in the hospitality industry must make changes to stay relevant.
However, there are many challenges hoteliers must solve, such as Hotel Booking Problems. Here are some of the significant challenges hotel businesses currently face:
Staff Shortages
There is a significant decrease in staff numbers for many hotel businesses, with 82% of hotels experiencing staffing shortages. This is mostly due to the challenges that come with working within hotels.
According to a recent survey, about 43% of hotel services ranked housekeeping as their top staffing need. As a result of this impact, in another survey where 180 hospitality businesses were respondents, around 52% of hospitality businesses are expected to raise pay to attract or retain workers this year.
Changing Consumer Demands and Markets
Another challenge many hotel businesses face is the recent consumer market changes. Hotel businesses find planning more challenging when the market, demands, and preferences change.
Mostly, guests nowadays expect more from hotels, particularly their experiences during their stay. Other challenges are also preventing hotels from meeting these specific demands.
Sustainability
Sustainability is one of the major factors that affect the hotel success. It pertains to businesses that are adopting eco-friendly methods for environmental maintenance.
A good number of customers are looking for hotels with eco-friendly approaches. As a result, many businesses are taking in more nature-friendly strategies to cater to these customers.
How Online Hotel Bookings Help Hotels
Online Hotel Booking platforms — including WordPress plugins — allow hotel management to streamline business processes. Booking plugins provide hotel businessess with many benefits and can significantly improve its performance.
An Online Hotel Reservation System can record guests' bookings or reservations without hassle. Here's how else they can assist hoteliers:
Full Implementation of Technology
Hotel businesses should fully embrace and implement automation technology. One of the benefits of WordPress booking plugins is that they help hotels stay relevant.
Many establishments already embrace technology to enhance guests' experience and streamline their services.
The addition of plugins or software helps hotel staff communicate with customers more efficiently. Technological features also help hotels be up-to-date and relevant to customers looking for more modern features.
Improve Pricing Strategies
Online Hotel Booking plugins allow hotels to plan and implement competitive pricing strategies to cater to their target audience.
This pricing flexibility allows hotels to maximize revenue and attract budget-conscious individuals during peak seasons. One way hoteliers can improve their pricing is to use a Hotel Tax Calculator. It is used to calculate not just taxes but also promotions and discounts.
This helps hotels become affordable while not appearing too cheap for customers looking for a fun experience.
Comprehensive Details and Minimizing Errors
By implementing booking plugins or systems on their business sites, hotels can improve their reservation process.
Additionally, a capable booking system can minimize your operational workload, which eliminates the need for manual booking management. As a result, front desk staff can have more accurate and easily accessible reservation data.
Offering comprehensive details is very helpful for potential guests to understand your hotel's services and even convince them to book a room.
Data Insights
Booking plugins offer hotel management staff valuable data and insights about guest preferences. Afterward, hotel owners can analyze them to make informed decisions or business strategies. That way, they can provide improved amenities and services to meet customer preferences.
These data insights help hotel staff have in-depth information and relevant knowledge of what their customers possibly want and meet their expectations.
Enhancing Customer Experience with Online Hotel Bookings
Online reservation plugins streamline the reservation recording process so hotel staff can accommodate their guests upon arrival. Also, guests often don't have to worry about paying for their reservation at the front desk upon arrival. After all, many online booking systems also come with the option to pay for their stay online.
Quick and simple online reservations show customers how proactive the hotel staff's services are.
Also, online bookings give hotel staff more time to prepare for the upcoming reservation. Additionally, the hotel can provide them with authentic experiences upon arrival and throughout their stay.
The Power of an Online Presence on Social Media
A social media presence is an excellent booster for any business strategy, and hotels are no different. Social media can be crucial in advertising your hotel's services and improving brand awareness with potential guests.
Thus, effective social media marketing helps elevate your hotel's reputation. It can even increase organic traffic to your dedicated website!
Final Thoughts
In summary, Online Hotel Bookings can significantly assist a hotel business. For instance, it can help the staff focus their efforts to improve the guest experience. Not only that, but your hotel can gain information on consumer preferences.
In addition, by implementing this technology, you can improve various aspects of your business, such as:
Improving your pricing strategies;
Minimizing reservation errors; and
Getting data or insights.
Online systems, such as a WordPress Booking Plugin, help hotels get a foothold in the global hospitality industry. They may not immediately contribute to online visibility, but booking systems can streamline business operations and enhance guest experiences.