Vital Features When You Redesign Your Hotel Website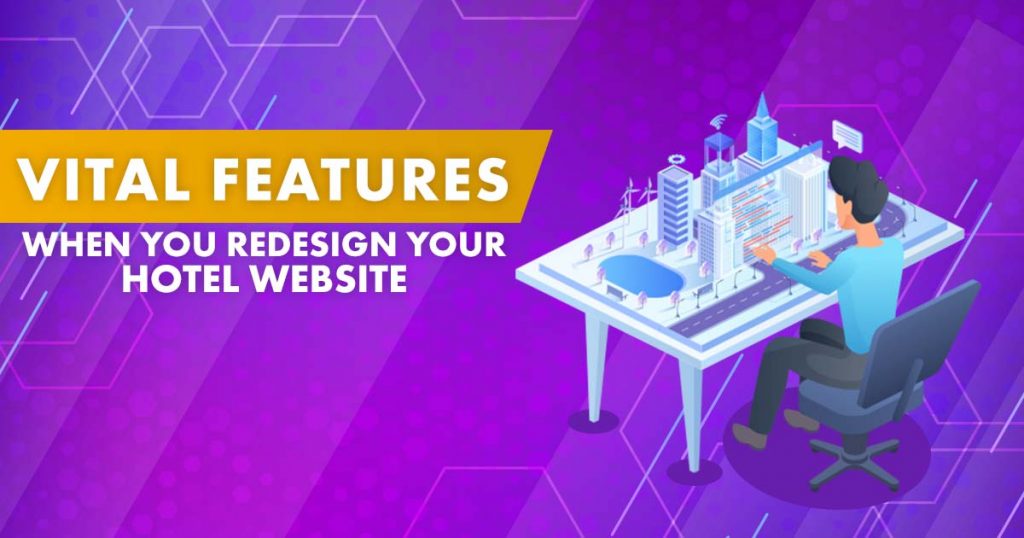 Are you planning to give your hotel business website a new and refreshing look? This article will discuss the must-have features that you should include when you redesign your hotel booking website.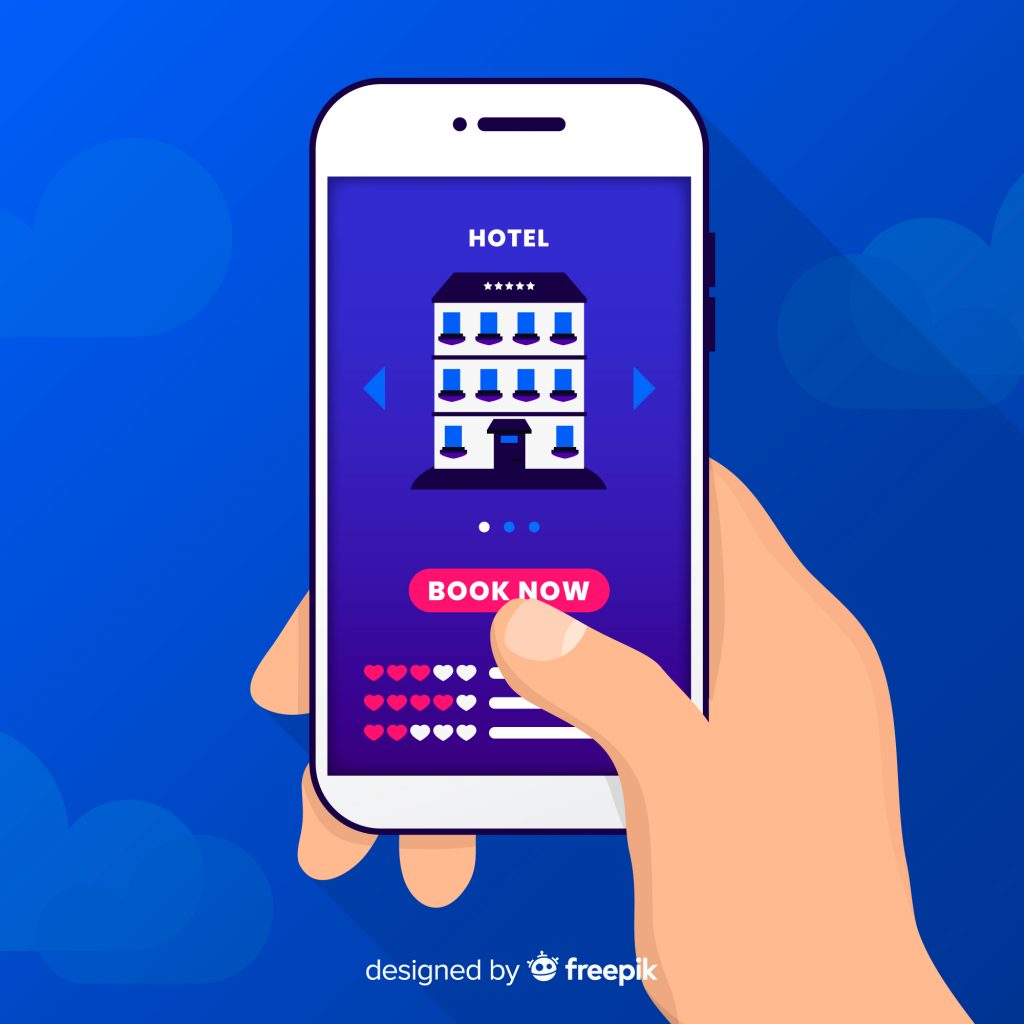 Vital Features of Your Redesigned Hotel Booking Website
ONE: Responsive Design
First of all, if you want to redesign your hotel booking website, you should ensure that it is mobile-friendly and responsive to the different kinds of devices that people use today to research, plan, or book their travel plans. So, know that your site visitors may access your website through smartphones, laptops, tablets, desktop computers, and the like.
Through responsive design, your hotel website will render into the best format according to the screen size of the device used. Also, consider that mobile devices also employ the touchscreen feature. So, when you redesign your hotel booking website, make sure that your users will no longer need to zoom in and out to read or tap on your web elements (e.g., CTA button, menu, images, videos, etc.).
TWO: Great Photography
Remember that your goal is to attract hotel guests and have them book rooms. As such, when you redesign your hotel booking website, you should include aesthetic and high-quality images for them to browse through. Your customers will want to see what they are spending their money on.
Make sure that you feature photographs of your front exterior, hotel lobby, and rooms. When taking photos of your rooms, make sure that you have a shot of the entire space. Also include close-up shots of the bedside area, work area, the bathroom, the balcony (if any), and the view outside. Your goal is to make your customers imagine what it would be like to stay in your hotel. You should also feature images of your amenities (if available), including your hotel's meeting lounge, weddings and events places, dining rooms, cafés, restaurants, spas, pools, gyms, and more.
THREE: Loading Speed
People, especially those who do not have enough time and luxury, prefer websites with quick loading pages. Remember that loading speed is also a ranking factor for Google Search. If your site pages load slowly, you lose the chance to rank high on search engine results pages (SERPs). As such, when you redesign your hotel booking website, make sure that you optimize your web pages to increase their loading speed.
Often, web elements such as images and videos contribute to decreasing a web page's loading speed. As such, you must optimize your images and video content to ensure that your site still loads quickly. To do this, you should reduce your image or video's file size. It would be best if you also compressed them to optimal sizes.
FOUR: Online Booking Plugin
One integral feature that you should include when you redesign your hotel website is an online booking plugin. Your clients can view, select, and book their preferred hotel rooms with an online booking plugin.
The eaSYNC Hotel Booking plugin for WordPress websites, for instance, allows customers to view room availability and their respective rates. After selecting their desired room, customers can then schedule their check-in and check-out dates. The plugin also allows them to process their bills with just a few clicks! As a result, with eaSYNC Booking, your customers will no longer need to head to your establishment and transact physically with your hotel lobby staff. Check out this quick plugin installation guide.
FIVE: Consistent Branding
It would help if you designed a brand that resonates with your customers. If you are successful with that, your customers will know that they can trust your hotel brand at first glance. They will book a room without any more questions. After that, create a lasting impression on your customers so you can increase the chance of them booking again in the future. To do this, you need a web design that employs consistent branding all across its pages.
When establishing a brand identity, you also need to know the market you are going for. For example, if you want to appeal to executives and professionals, employing a sleek and minimalist web design would be best. However, if you want to attract travelers and adventure-seekers, you can place bold and striking colors and big graphic elements in your design. Just do not forget to make sure that your design remains consistent across all of your pages.
SIX: Social Proof
When you redesign your hotel booking website, you should not forget about social proof. You can show your potential clients how satisfied your previous guests were with your services and amenities through social proof. People are more inclined to do something when they see other people enjoy it.
Social proof can include customer reviews and testimonials. Because of social proof, your site visitors can see that people trust your business. Social media can also form part of your social proof. So, if you have accounts on Facebook, Instagram, Twitter, and the like, then you can add a social media feed to your hotel booking website. Through this, people can see how many have benefited from availing of your services.
SEVEN: Engaging and Relevant Content
Site visitors will also want to read about what kind of rooms and services you have in your hotel. As such, you should make sure to write engaging and relevant content. Such content includes news, blog entries, articles, descriptions, CTA buttons, and the like.
Make sure that the descriptions of your rooms, including their specifications and inclusive amenities, can be easily understood. For this, you should use relevant keywords, as these can help rank your web pages higher on SERPs. You should also state your reservation policies and procedures clearly to avoid confusion. Your goal is to encourage site visitors further to stay at your hotel and book your rooms. So, make compelling content!
EIGHT: Analytics and Tracking Pixels
You would want to know if your efforts to redesign your hotel booking website is fruitful or not. To check your site performance on search engines, you can use analytics tools and tracking pixels. You can check which content or CTA works better. You can see where your traffic comes from.
By installing or integrating these tools with your redesigned hotel booking website, you can gain helpful insight into various aspects of your marketing campaigns. So, with an analytics tool like Google Analytics and a tracking pixel such as Facebook Pixel, you can further improve your website's marketing and advertising efforts.
NINE: SEO Functionality
When you redesign your hotel booking website, you should always think about search engine optimization or SEO. With a website optimized for search engines, you get higher chances of attracting more traffic to your site. Because of this, you get more potential clients to book a room at your hotel.
If you built your website on WordPress, you could use popular SEO plugins such as Yoast SEO, Rank Math, or SEMrush. With these plugins, you have a checklist and a guide to see if you have correctly optimized your content. In doing so, you ensure that your content complies with various search engine ranking factors.
TEN: Live Chat
Finally, you can integrate a live chat feature when you redesign your hotel booking website. With this feature, you provide your site visitors with a venue to relay their questions or concerns. You can do this by adding the FB Messenger Live Chat plugin to your hotel website.
Because of this feature, you and your customers no longer need to go to your emails to see new customer queries. Instead, you and your customers have a direct and more casual outlet to communicate through the Messenger chat plugin. It is also a great way to show your customers that you are always willing to hear their thoughts.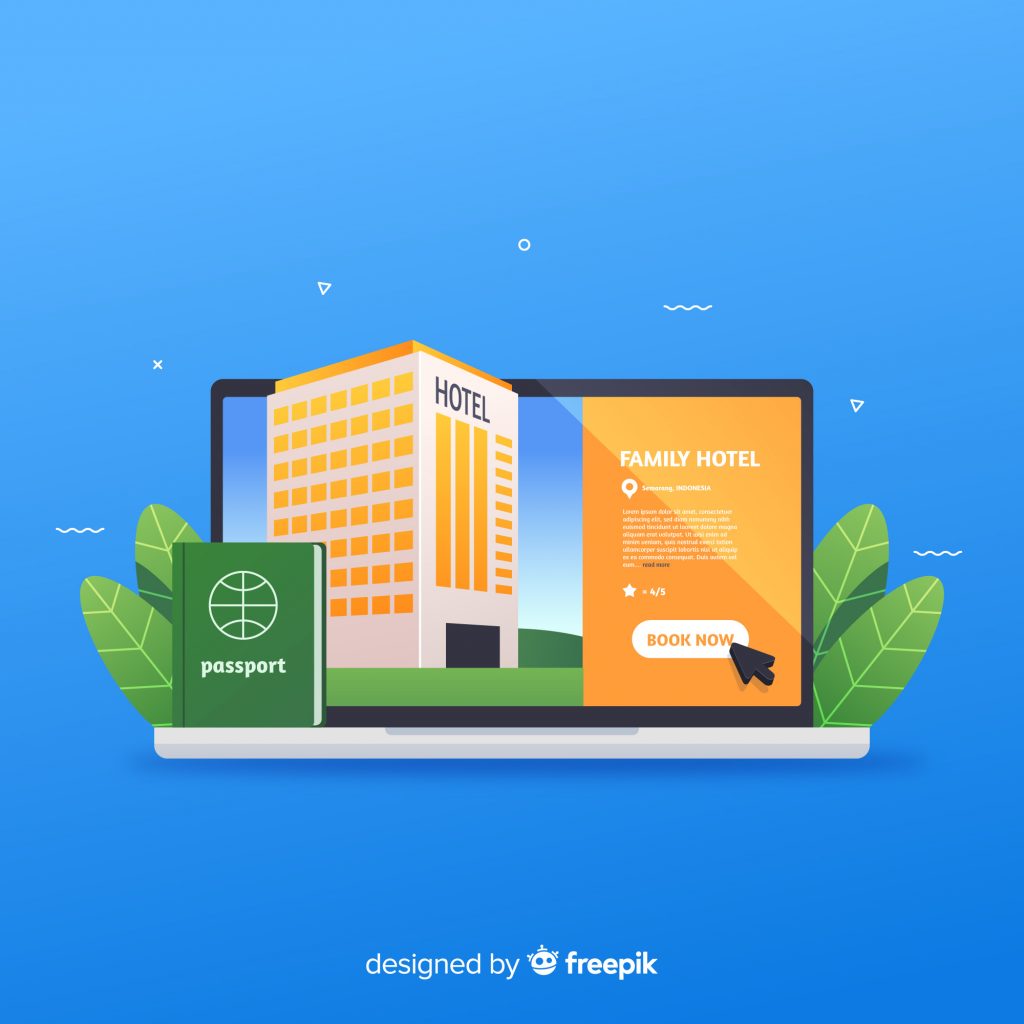 Let Us Redesign Your Hotel Booking Website!
You now know ten vital things that your website should have to ensure that it remains responsive and modern. Make sure to integrate these tips and features when you redesign your hotel booking website, and you can provide the best user experience!
If you need more help with the process, please do not hesitate to contact us through email or let us hear your concerns in the comments section below!