Reservation Systems for Restaurants Increase Sales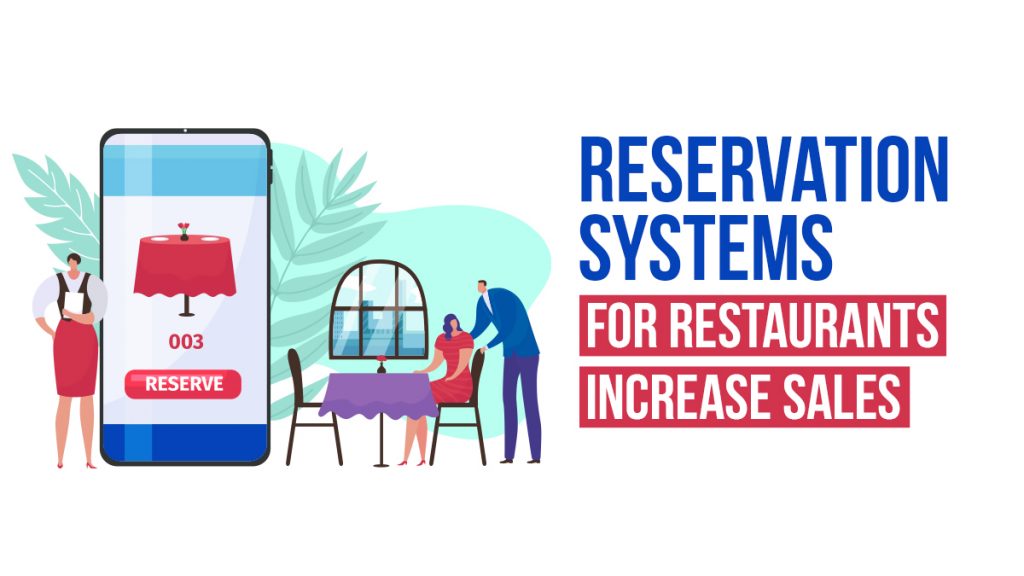 "Over 80% of restaurants" are turning to technology. In particular, Reservation Systems for Restaurants can automate taking and managing customer booking. Thus, it streamlines the booking process for restaurants, especially popular ones that cater to a large volume of diners.
Online Reservation Systems gained popularity in the wake of the COVID-19 pandemic. And why wouldn't it? These booking systems can help dining establishments achieve high booking rates.
Modern table booking systems or software allow guests to reserve a dining table ahead of time, at any time. Then, once the reservation is confirmed, restaurant owners can immediately know about it.
Also, some software or systems can offer additional reservation-related features. For instance, they can notify owners about cancellations as soon as they occur. Other systems allow you to add customers to a waitlist or even set up customer profiles. As a result, for certain establishments, such automation tools are essential to running a business.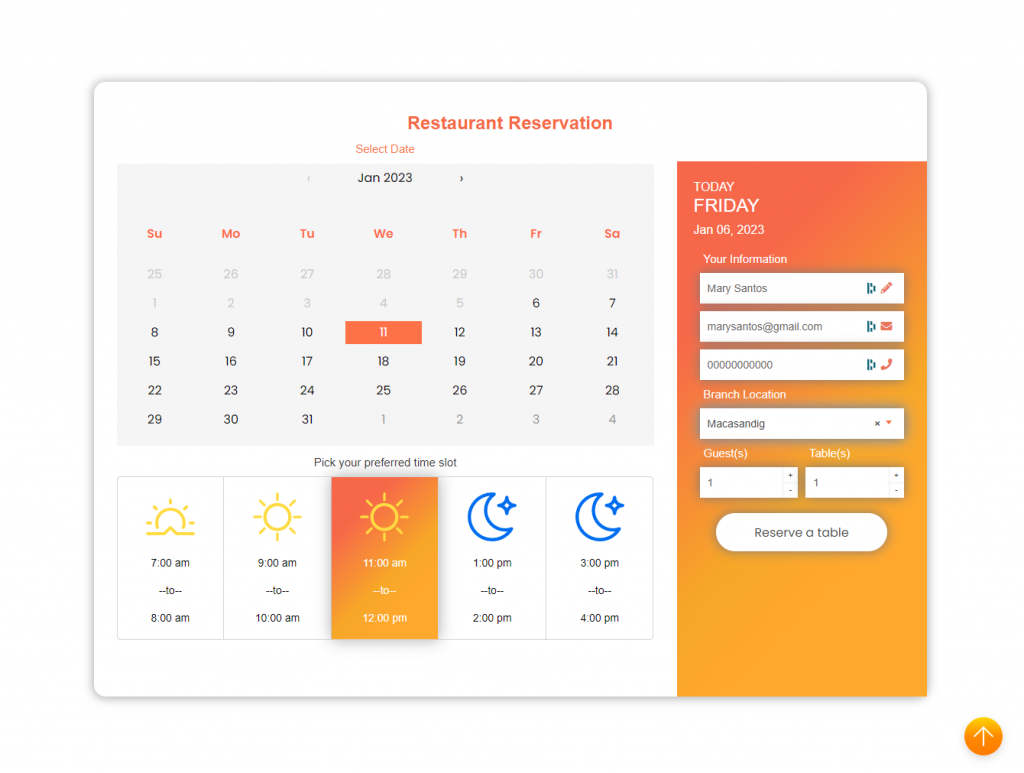 How a Reservation System Works for Restaurants
Nowadays, restaurants use technologies like ordering apps, analytics, and online Reservation Systems to make their work more efficient. It's also worth noting that online reservation technology and free wifi are the most vital features for restaurant guests.
Many restaurant-related systems or software can fit a particular establishment's needs. For instance, some table booking systems focus chiefly on allowing a diner to reserve a table so an owner can manage the booking. Other software will offer specialized features to assist both guests and restaurant owners. Thus, some systems are cheaper or more expensive than others.
Dining establishments will benefit from top-quality reservation software or systems. You can always utilize WordPress Plugins that allow website visitors to make reservations.
But you might ask, "What can a reservation solution do for my restaurant?" To answer that, as many as 96% of restaurateurs use automation tools or technology. Even so, the best online booking system will depend on your business' needs. So, here's what you need to consider when choosing your establishment's booking system.
The Helpful Aspects of a Reservation System
The System's Functionality or Features
Reservation Systems for Restaurants have many beneficial features, like booking alerts, table management, and digital waiting lists. As a result, the system can help you manage or handle overbooking and reduce no-shows.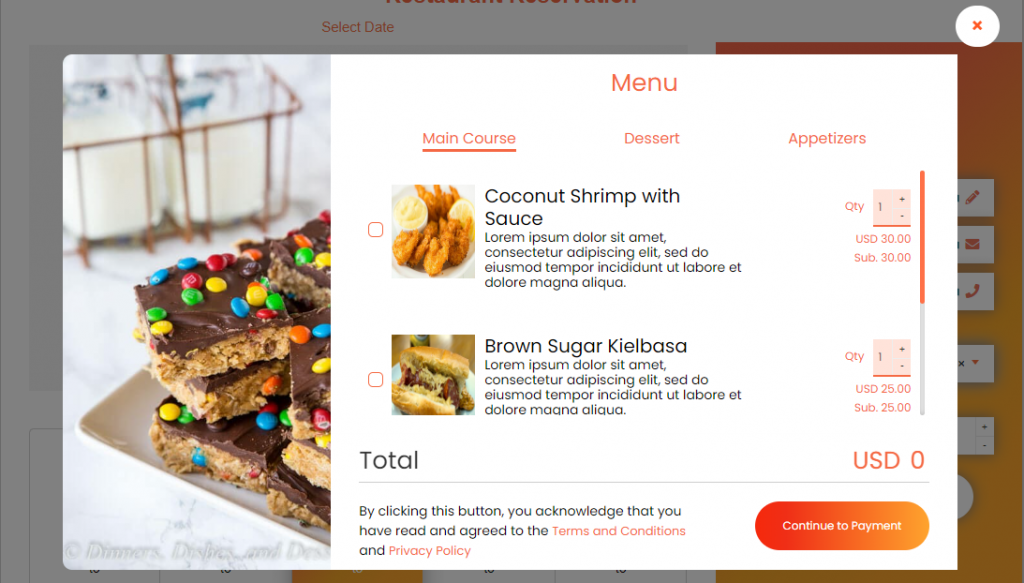 Some systems are more complex, offering a variety of additional features. Other features that can make your restaurant processes more streamlined include:
Customer service;
Providing Waitlist features;
Tagging no-show diners who previously didn't appear for past reservations. Did you know that they make up "between 5% and 20% of bookings"?;
Managing restaurant capacity or activity through table management; and
Tracking regular customers' preferences. Returnee customers spend 67% more than new ones!
But, not every online Reservation System will have the same features. Still, the great thing about the current state of table booking is that you have a lot of options. So, no matter the solution your dining establishment needs, you're sure to find the right platform.
You want your chosen Reservation System to be intuitive or easy to use. Additionally, it should offer booking or cancellation notifications, whether via SMS, email, or both.
How Many Payment Channels it Can Process
Ensuring your online Reservation System can process payments from different channels is critical. After all, digital channels are now responsible for 41% of restaurant revenue. So, allowing diners to pay with whatever channel they favor means a smoother customer experience.
Thus, restaurant owners should choose a booking system that integrates payment processing. This can help you increase profits and retain customers.

Common digital payment methods can include PayPal and Stripe. Also, your system should allow people to pay via credit card. However, it's vital to note that many online payment channels have added costs, such as transaction fees. In addition, the software should be able to integrate with credit card companies' gateways.
Once you've handled those, you can consider creating special offers or deals depending on a diner's payment method.
How it Adds to the Customer Experience
Nowadays, diners or guests have a more elevated expectation of a restaurant experience. If a restaurant allows customers to pay online, 44% of customers are more likely to dine there more often.
So, as a result of a sterling customer experience, you'll build an emotional connection with your diner. Fortunately, full-service dining establishments can deliver such an experience with the help of Reservation Systems for Restaurants. Restaurants that use technology that focuses on better guest experiences receive tips that are 26% higher than establishments without such tech.
But, it's vital to choose the right long-term solution for the nature of your restaurant. For example, are you a fine dining restaurant, or are you a more casual diner that needs to manage its tables better? The right table booking solution for your establishment should have a system design that's easy on the eyes.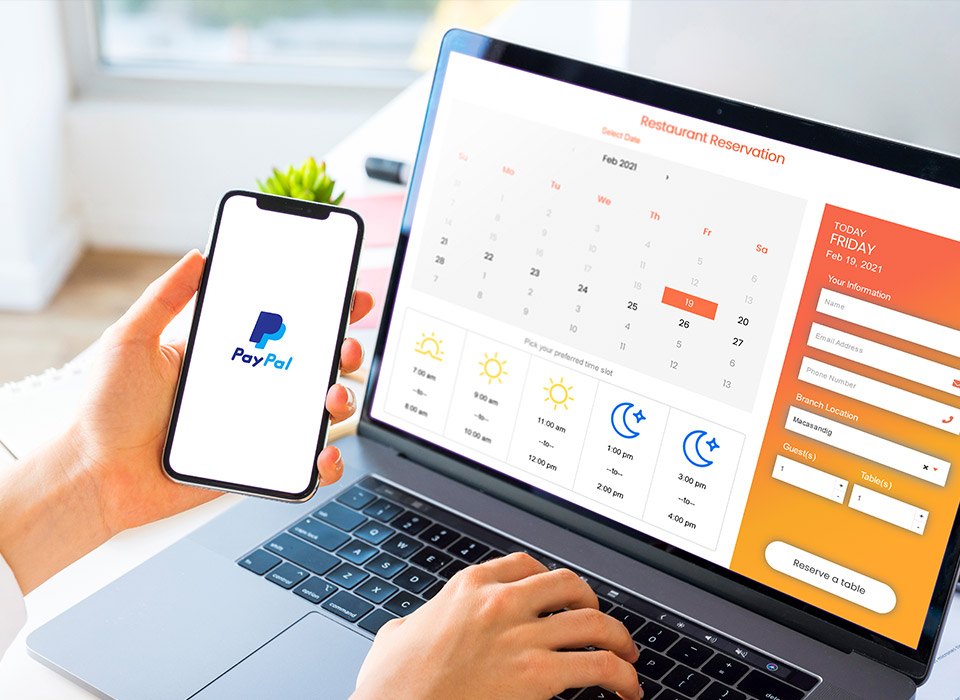 Staff and customers should be able to find what they're looking for almost immediately. Also, the system's buttons or links must be responsive. Overall, the system must provide a seamless, attractive experience from start to finish.
The Cost of the Reservation System
It's critical for your restaurant reservation solution to have functionality that answers your establishment's needs and adds value to your customers' dining experience. The right booking solution can efficiently manage reservations and, in some cases, do a lot more than that.
Most importantly, Reservation Systems for Restaurants should add to the customer experience and not disrupt it in any way. But once you've found prospective solutions, you must consider how much they cost. Of course, it's vital to compare potential platforms. However, there may be more than one solution that can work for your establishment. As a result, the cost can be the deciding factor.
An online Reservation System should make things easy on your guests, but you must also ensure that it's easy on your budget. So, restaurant owners must weigh the pros of a particular booking solution against its price.
Before you make your final choice, it's crucial to ensure that the solution provider doesn't have any hidden costs for installation or setup.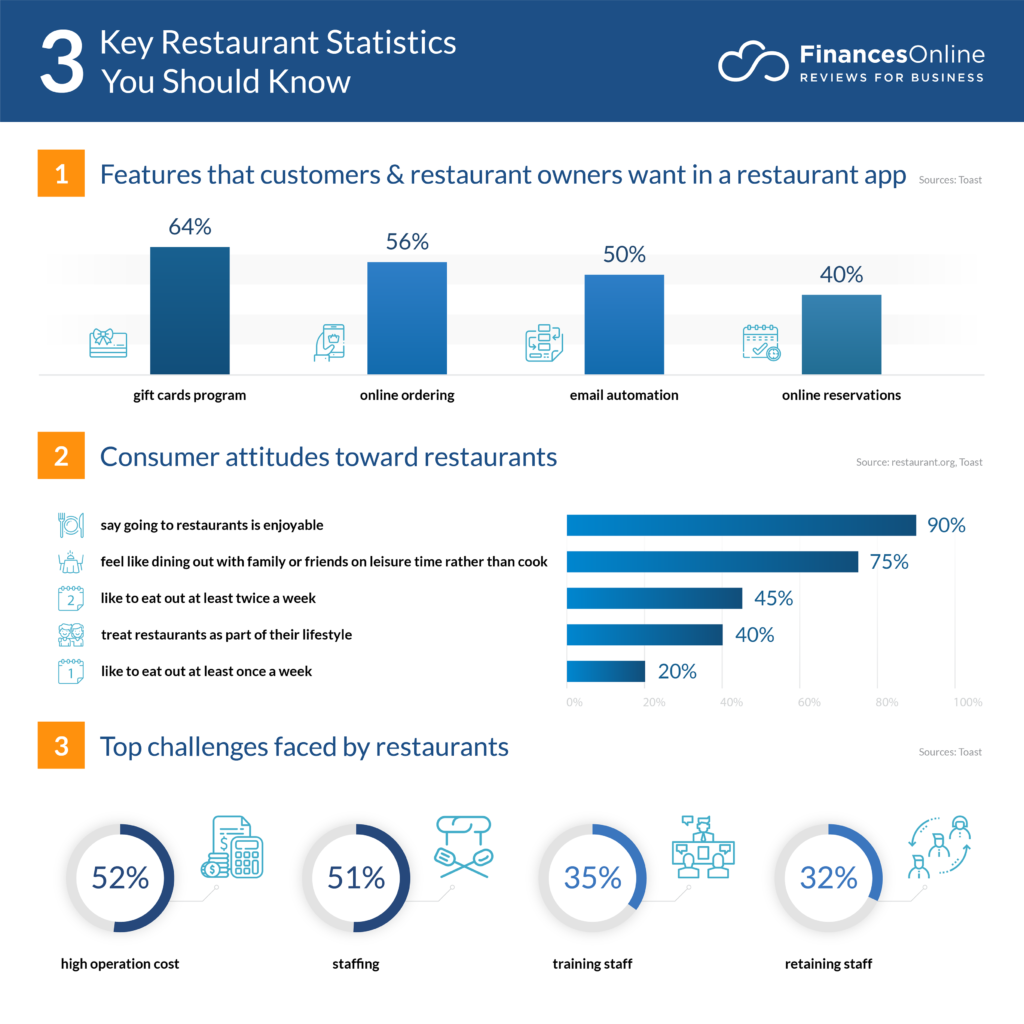 Source: Finances Online.
Final Thoughts
No two restaurants are unique — some offer a fine dining experience, and others are more casual. However, it's critical to create a better customer experience while making your routine processes easier.
Fortunately, Reservation Systems for Restaurants can improve efficiency and profitability. According to the FSR magazine, Reservation Systems will ensure your establishment offers:
Faster service;
Fewer mistakes;
Better-quality customer service;
Boosted restaurant efficiency; and
Improved diner preference personalization.
The right booking systems will help you manage reservations and floor activity. Thus, you can optimize your tables, and customers can easily set up reservations. As a result, restaurant owners can prepare an excellent experience for diners.
So, you need to purchase a solution that's within your budget. So, any restaurant owner must do a lot of research to find it. For instance, a WordPress Restaurant Reservation System may offer the best value.