WordPress Restaurant Reservation Plugin Benefits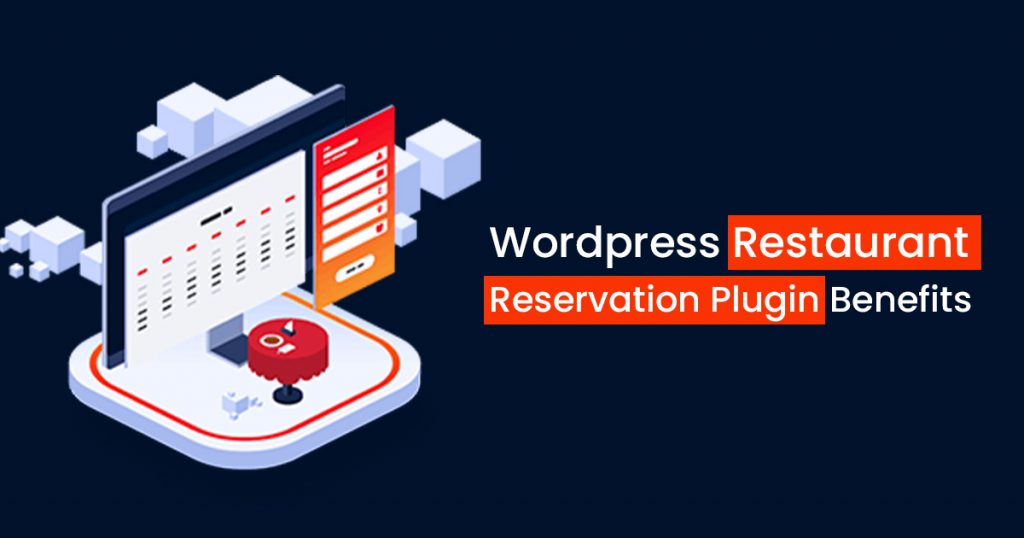 Restaurant or table reservations are arrangements where a customer requests a table to be set aside for a later time or date. Most restaurants don't offer this, and for most, it's not necessary. Still, higher-profile restaurants might get a lot of mileage out of a WordPress Restaurant Reservation Plugin.
If a diner wants to take friends, family, or perhaps a date out to a popular restaurant, chances are they need to reserve a table. Some establishments are so popular that you must book a table weeks or years in advance. 
Many people can visit the restaurant in person or perhaps make a call to book a table or function room. However, many restaurant businesses have a dedicated site that allows people to make reservations. It's why a Website for Your Restaurant Business is so vital to getting bookings.
However, it wasn't always this way, and Restaurant Reservations have progressed much since their origins. So, let's talk about how Restaurant Reservations got started.
A Brief History of Restaurant Reservations
In the digital age, we're used to making Online Reservations, which are "Extremely Important" to 54% of guests. Other times, we can make bookings via phone calls. Nowadays, most restaurant owners have scrapped manual bookings in favor of more high-tech systems. These tend to include phone or online reservations. 
But in the past, Restaurant Reservations started once people popularized catering at a restaurant. More specifically, when the trend started in the 18th century, it wasn't booking a table so much as an entire room.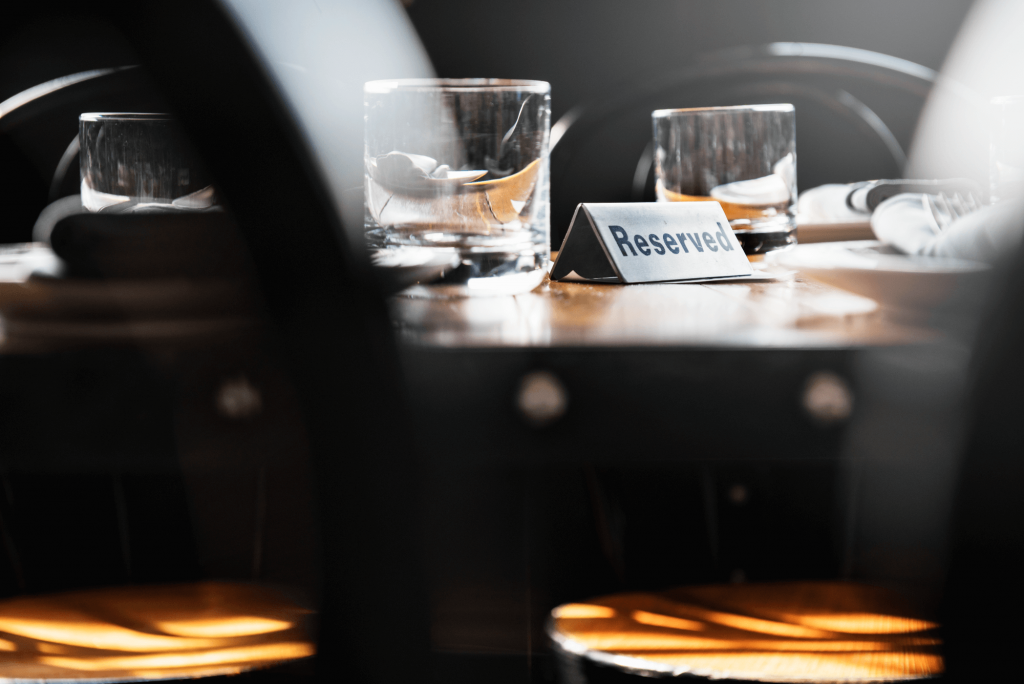 Restaurants, owned by caterers or "traiteurs," had a more extensive, communal room everyone could have their meals. In addition, there were smaller, more private rooms with fewer tables. So, the smaller rooms were like the function rooms of the modern era! 
Thus, dining establishments allowed people to hire a caterer for a dinner party away from home. Not only that, but it allowed single men to mingle with single women without being considered improper.
Once a private room was reserved, the customer would order and then pay for the meal in advance. Then, when the guests arrived, the food would be sent to the room without any delays.
Restaurant Reservations Made Easy With Booking Plugins
Certain restaurants offer table reservations to make things more manageable. Not only that, but restaurants during the pandemic have found it helpful in staying in line with COVID-19 protocols.
According to Upserve, you can integrate your restaurant's reservations management system and POS. As a result of this, you can gain several benefits:
Your online reviews get boosted by a fourth of a star.

Your restaurant increases its return customers by 2% percent.

Additionally, those repeat customers tend to spend 67% more.
Thus, to Efficiently Manage Reservations, a restaurant must set up and streamline its bookings. Of course, a WordPress Restaurant Reservation Plugin can further organize your restaurant. 
Various businesses rely on WordPress for many things. WordPress can supply dedicated sites, attractive themes, or specialized plugins. So, you can use its Reservation Plugins to entice more people to book a table at your establishment!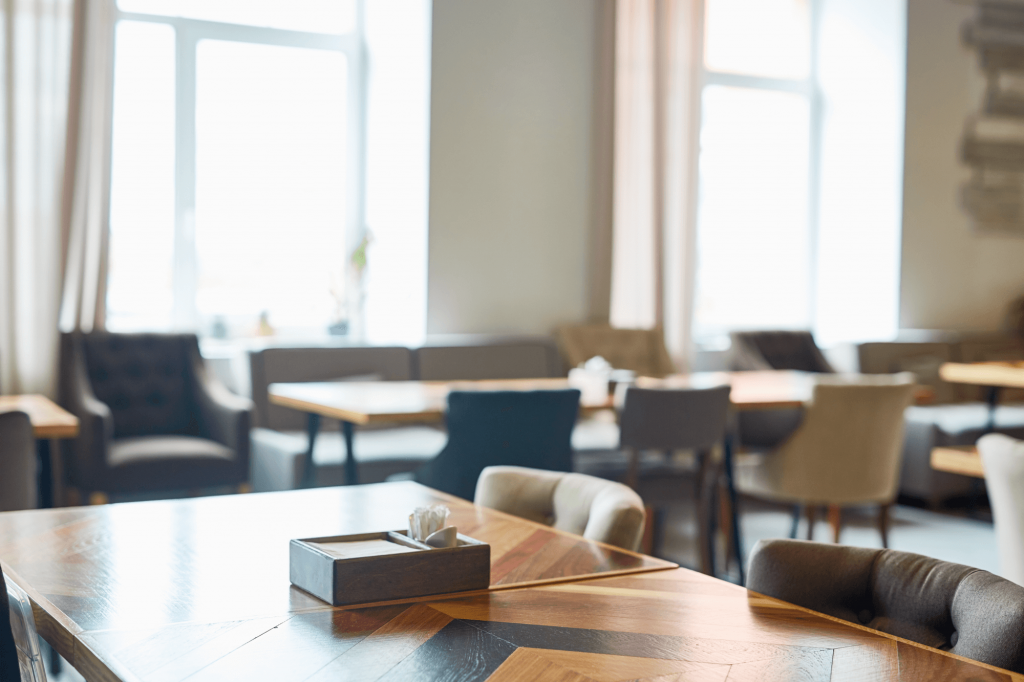 You can choose a basic reservations platform to track bookings. However, depending on your price range, you can use plugins with more functionality. 
The Benefits of a WordPress Restaurant Reservation Plugin 
There are plenty of Benefits of Having a Restaurant Reservation System article. But again, WordPress' Restaurant Reservation Plugins have more functionality. For example, you can send booking confirmations or allow customers to make reservations themselves! Here's the complete list of perks:
Easy to Install and Use
WordPress Plugins, in general, are easy to download, install, and tweak to your specifications. Thus, you can prepare a customized reservation form tailored to your restaurant. Additionally, the site can provide responsive forms optimized for all devices, regardless of screen resolution.
Full Automation Streamlines Reservations
An automated Reservation System lets you check the availability of tables at a particular time. This way, you don't have to go through the reservation details manually. As a result, you can provide interested diners with a speedier booking confirmation.
Automates Responses, Sends Notifications
Due to the automation feature of a WordPress Restaurant Reservation Plugin, you can send automated replies to diners making reservations. So, it's helpful when they ask questions about the booking process. Upon confirming the reservation, the plugin automatically sends an email to the customer. At the same time, the restaurant gets a notification about the reservation.
Optimizes the Establishment and Staff
When restaurant customers reserve a table or function room, they set out their requirements upon booking. So, the restaurant staff can set aside that table in advance. In addition, it's easier to optimize the establishment's floor plans around the reserved table.
Gives Diners Flexibility
When a diner calls a restaurant to reserve a table, staff must be present to take down the booking details. An Online Booking System makes things less inconvenient. After all, diners can make reservations anytime. Plus, customers can even add notes or special requests.
Allows the Restaurant to Record Customer Booking Preferences
The WordPress Reservation Plugin allows restaurants to collect diner information. Thus, you can add that information to a database detailing customer preferences. An integrated customer database can help restaurant owners gain new, actionable insights to increase operations efficiency.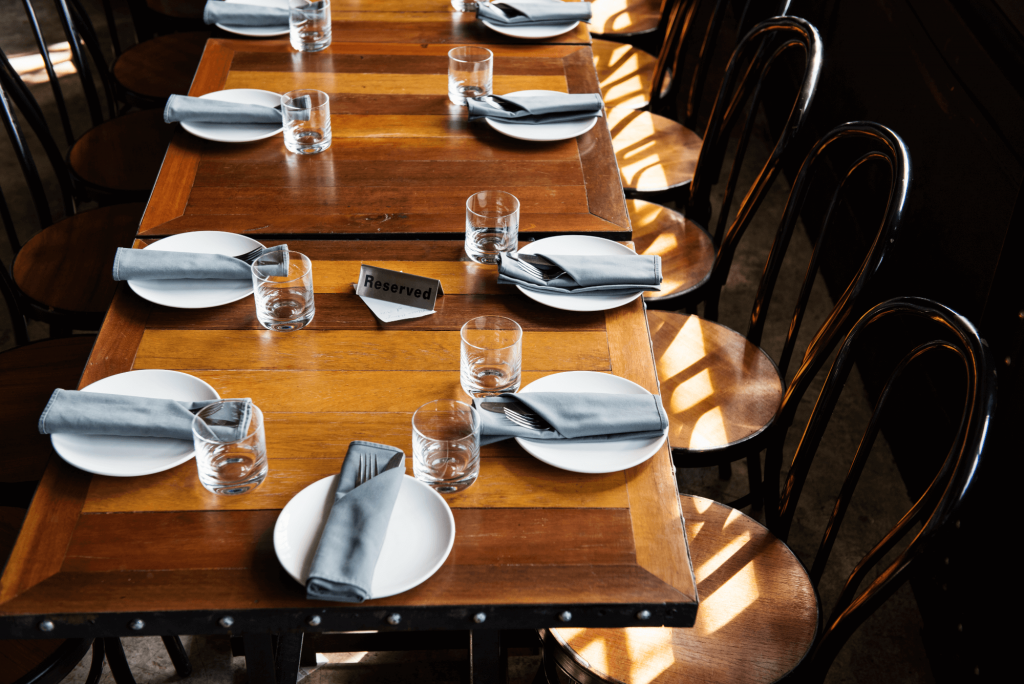 Manages Cancellations, Waitlists, and Walk-Ins
With an automated Restaurant Reservation Plugin, you can manage cancellations. Freeing up the table becomes much faster. Also, you can be sure that the table is free for walk-in customers to use. Waitlists, especially if the cancellation happens ahead of the intended date. The chances of overbooking your restaurant will also decrease!
Use a WordPress Restaurant Reservation Plugin Today!
Restaurants originated as a way to host dinner parties with the restaurant owners handling the catering. Back then, such restaurants had smaller rooms meant for private meals. Currently, you can book a table or room with the help of Reservation Systems. 
Much like WordPress Plugins for Hotel Bookings, Restaurant Bookings have become more streamlined. In addition, Online Reservation Systems are incredibly convenient for both restaurants and diners. Thus, many establishments use these exclusively due to their many perks.
As a result, the restaurant can manage bookings while managing its capacity. Additionally, WordPress Plugins are easy to download and use. They also smoothen communication between restaurants and customers.