Restaurant Booking Systems and its Benefits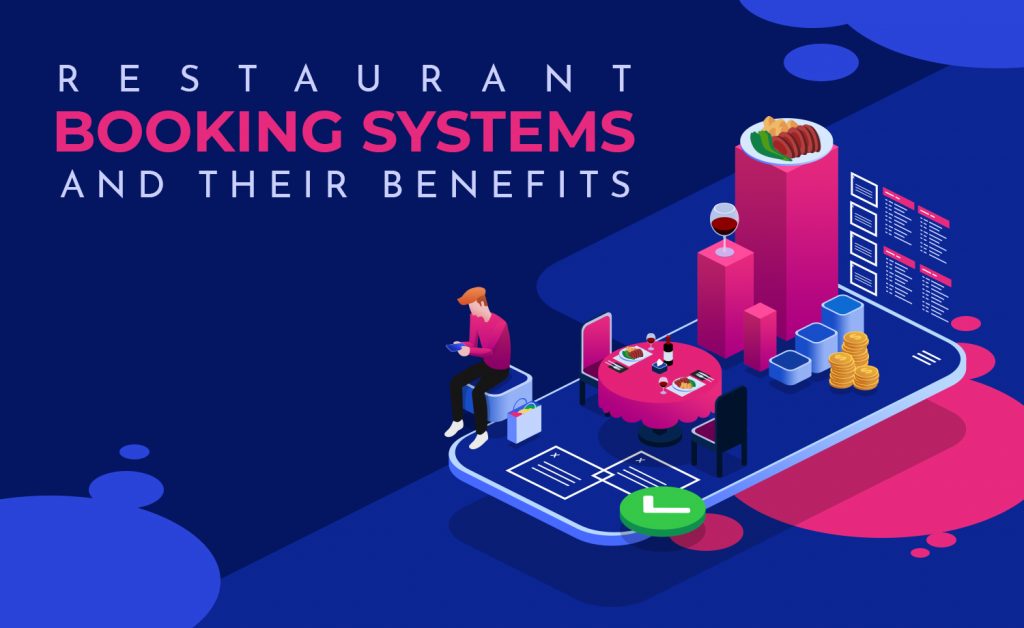 Service-driven solutions: Restaurant booking systems
The food service industry will forever be changing and innovating. Yet there is one thing that they constantly need: technology. Specifically, it is the technology that impacts each guest experience. Customers today want a more convenient dining experience and easy access to get that. With this, reservations or restaurant booking systems are basically a must-have.
A survey by OpenTable showed that:
85% of diners wish they knew how long the waiting period is for a table
83% of diners love to add their names to a waitlist before arriving.
In addition, the Restaurant Success in 2018 Industry Report by Toast suggest that the most important technical features for dining guests are:
Online reservations at 36%
Free Wi-Fi at 23%; and
Online ordering at 19%
These current statistics support the growing customer demand for online reservations, especially mobile. Meeting these demands will make your restaurant more efficient and create a better guest experience that eventually drive more customer pool and sales.
With this, let's look at some of the ways which restaurant booking systems can assist your business.
Manage your Restaurant Effectively
Technology offers a lot also in a restaurant business. Your restaurant will be much more efficient with these areas:
Table availability. This ensures that you're up to date on the availability of tables and aren't reserving them for guests who won't be dining at your restaurant on that specific date.
Staff assignment. You can determine how much staff you'll need everyday based on your reservations. There will also be customer trends that you can notice so you can predict a rush early and prepare your kitchen staff way ahead.
Effective host stand. Your host can now focus on walk-in customers since guests can have the option to book online. With this, you can worry less about losing walk-in customers that might be unattended.
Avoid double booking. Since all of your mobile, desktop, and call-in reservations will be in one place, it's easy to avoid overbooking.
Creating a Better Guest Experience
In order to take advantage of the consumer demand, there are a few systems or plugins that can integrate with your restaurant website, thus providing you with an opportunity to immediately reach out to your customers. Plugins such as eaSYNC Booking can be used in your existing WordPress website, with all its features readily installed for use.
To make sure your bases are covered, ensure that your restaurant website is mobile-friendly and can easily be used by those that primarily use mobile devices for booking.
For loyal customers, make their reservation easier. Your restaurant reservation system should be able to save the customer information with consent so that all the customer has to do is book the time and date he/she wants to reserve a table.
Furthermore, create a guest loyalty program of which the saved customer information can be integrated into. This is so you can also celebrate their birthdays by giving them discounts and treat them to a well-rounded meal of delight.
Challenges and Final Tips in Restaurant Booking Systems
There are, however, the drawbacks of restaurant reservations and online bookings that you also need to consider and prepare for.
You limit the number of walk-ins, thereby limiting your sales potential. Your sales depend on the number of customers eating at your restaurant, what food they buy and how fast they can vacate the table enough for you to accommodate other guests. The only variable to this is that we can never tell how fast they'll eat and vacate the food. The workaround is to at least leave a few tables empty, for walk-ins.
There will be cancellations to reservations. Cancellations still cost restaurants money. As a policy, many restaurants require a credit card to hold a table and charge it a set fee for no-shows. But it's also minimal compared to the potential income from dining. The guaranteed sales still come from walk-ins.
Late arrivals. Guests booking online at a particular time but arrive late can devastate your table assignments.
Lingering customers also cause your other reservations to wait. This scenario can be bad for your restaurant brand. There must be a delicate and customer-friendly approach to ask your patrons if they still wish to order some more so you can accommodate others who are waiting.
In the end, you can implement available technology that can help you manage your restaurant customers and keep you organized. Most of them are worth your investment as they add more sales to your business.
But no matter how you choose to take reservations for your restaurant, ensure that you already have designed a process that handle the challenges above. Have a designated staff supervisor to be in charge of the processes.