Hotel Digital Marketing and Booking: A 5-Minute Guide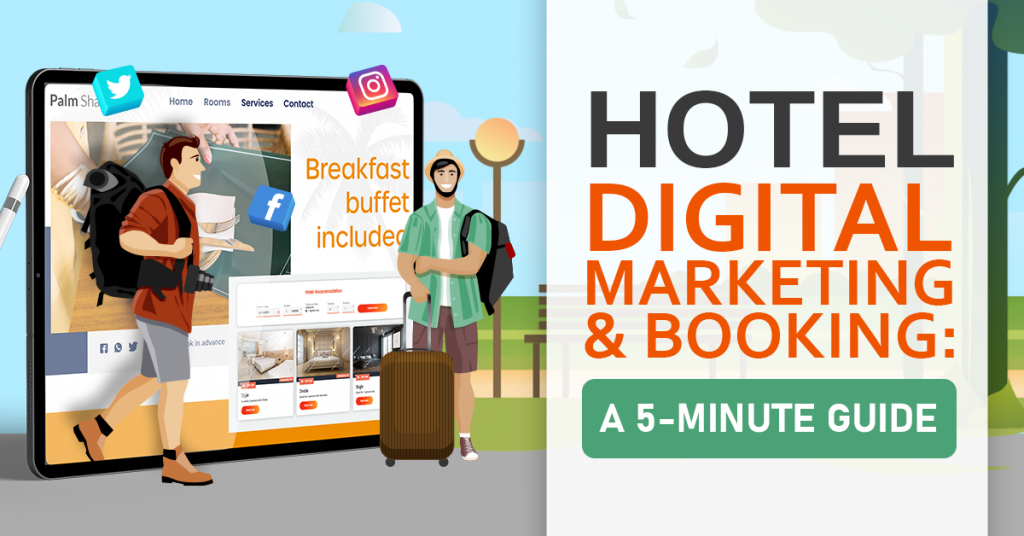 The tourism and travel sectors around the world continue to play up their game in managing online bookings and improving on their services. For accommodation providers and hotel owners, we'd like to share this 5-minute article for your hotel booking systems and hotel digital marketing needs.
Relevance in Doing Hotel Digital Marketing
Overall Experience: Google shared insights in 2019 that within three months before actual trips, there is an increase in experience searches than hotel searches.
This insight shows that your website should also effectively sell accommodation and travel experience — the whole package. Photos, videos, and other testimonials coming from previous customers contribute to the idea of booking. Thus, digital marketing is becoming an essential aspect of getting travelers to book hotels today.
Eco-Friendly: Furthermore, Booking.com research reports that 70% of global travelers are more likely to book a hotel, knowing it was eco-friendly. But the study continues on that 72% of travelers are not aware of any existing eco-labels and that 37% say an international standard for eco-friendly hotels would certainly encourage them to book.
Website Strength: Social media presence of hotels may give a boost in visual experience and recommendations from other travelers. Statistics show 6 out of 10 hotels admit to using social media as an essential aspect in their hotel business. However, based on a new study for independent hotels and B&Bs by Eviivo, the results show otherwise. Only 0.75% of bookings made for independent hotels and B&Bs come from social media, compared to 74% of bookings which come directly from travel websites and OTA's. In other words, hotels need to improve their website experience rather than focus more on social media efforts.
Having Online Booking as Well
Aside from effective digital marketing, online bookings for large or small hotels and accommodation providers are equally important. Based on the 2019 TrekkSoft Travel Trends Report, travelers all over the world are relying mainly on direct online bookings (66.7%), agents or affiliates (24.3%), and marketplace bookings (9.1%).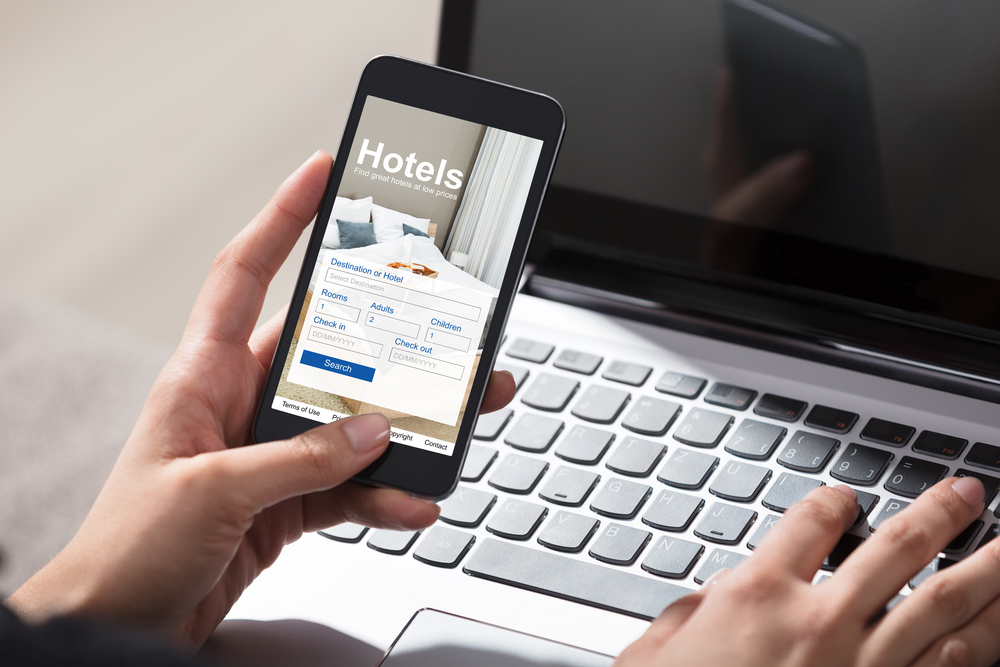 Without your website's capability of online booking, you will lose the opportunity of a significant amount of business. In case travelers do get interested in what you offer as they've seen on your social media or website, reservation should be quick and available.
There are also other benefits to online booking, including:
An advantage over your competitors. Hotels may be visible on Facebook and Instagram. Nevertheless, many of them do not have online booking capabilities. In turn, global travelers cannot engage in business with them online once they decide to book.
Improves business efficiency. It saves you time in administrative tasks. Let your customers book online and choose their preferred rooms/schedule/time. Furthermore, a sound hotel booking system reduces the chance of overbooking your rooms.
Service improvement opportunities. Hotel booking systems allow you to collect valuable data about your guests for analysis and insights on how you can improve your services.
Data collection is critical for hotels when guests and travelers today are demanding a more personalized experience.
Without gathering appropriate data, it won't be easy to determine:
Where your guests come from;
Who they are with;
How old they are;
What their interests are; and
Why they are visiting your hotel.
This analyzed data can help you tailor-fit your digital marketing campaigns to attract the most motivated guests that match your hotel brand.
How an online hotel booking method works
Most hotel booking systems can be added to your existing hotel website. These are software tools that display your available rooms and rates. The tools allow travelers to select the dates and rooms needed for their trip.
After selection, the systems offer a payment portal so that guests can complete their transaction online without the need to pay onsite. 
EaSync Booking, a hotel booking calendar WordPress plugin also offers added-value services like car rentals which travelers can take advantage. The WordPress booking plugin is useful since Booking.com also reports that travelers spend 47% more on accommodation and 81% more on transportation when booking ahead of their activities.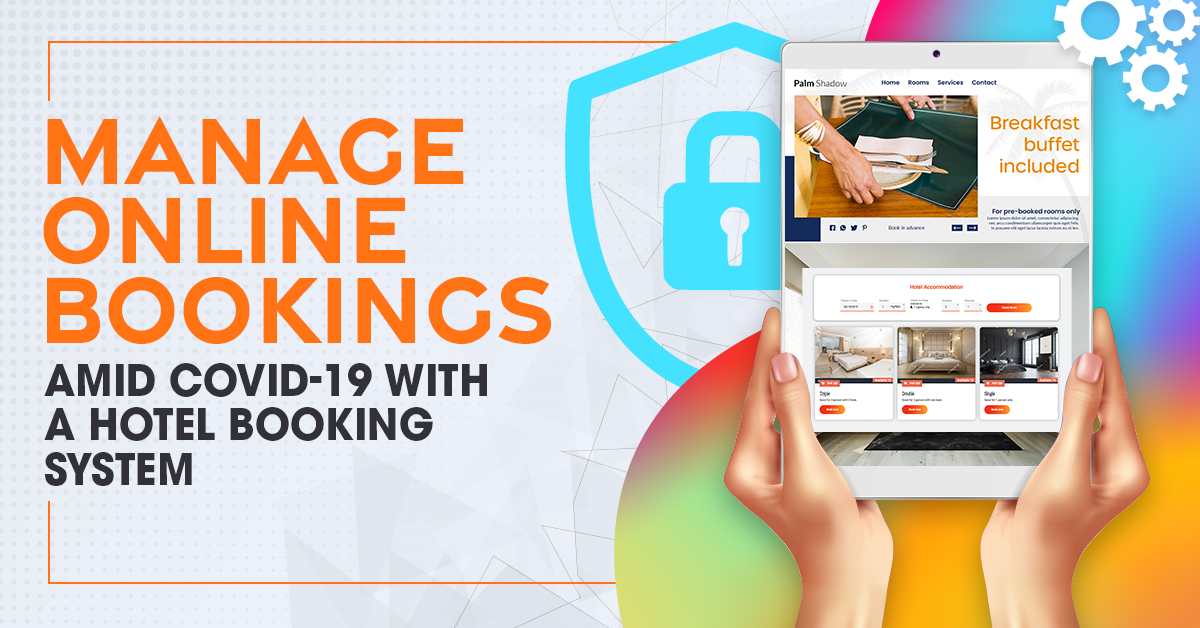 Image Source: EaSync
Final recommendations: Do hotel digital marketing and provide a call to action
In conclusion, you should implement a creative and effective hotel digital marketing strategy for your website. Once you get travelers and potential guests engaged and interested, have a way for them to book at their convenience and complete the transaction immediately. So, incorporate hotel booking systems into your hotel websites today!