Vital Hotel Booking Features for Hotel Booking Sites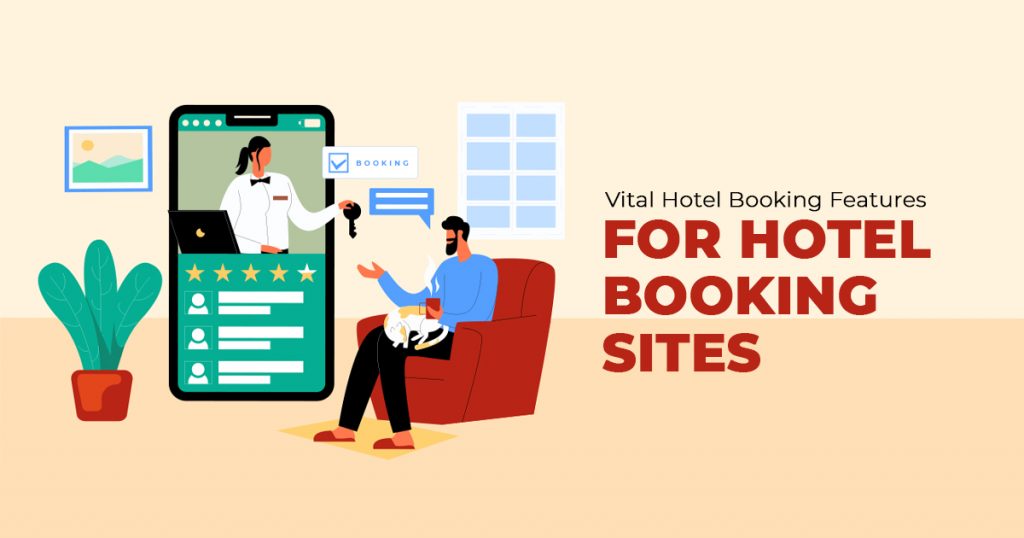 Have you ever wondered what hotel booking features you should include on your hotel booking website? We have compiled below a list of ten must-have features that your customers should find on your hotel booking website.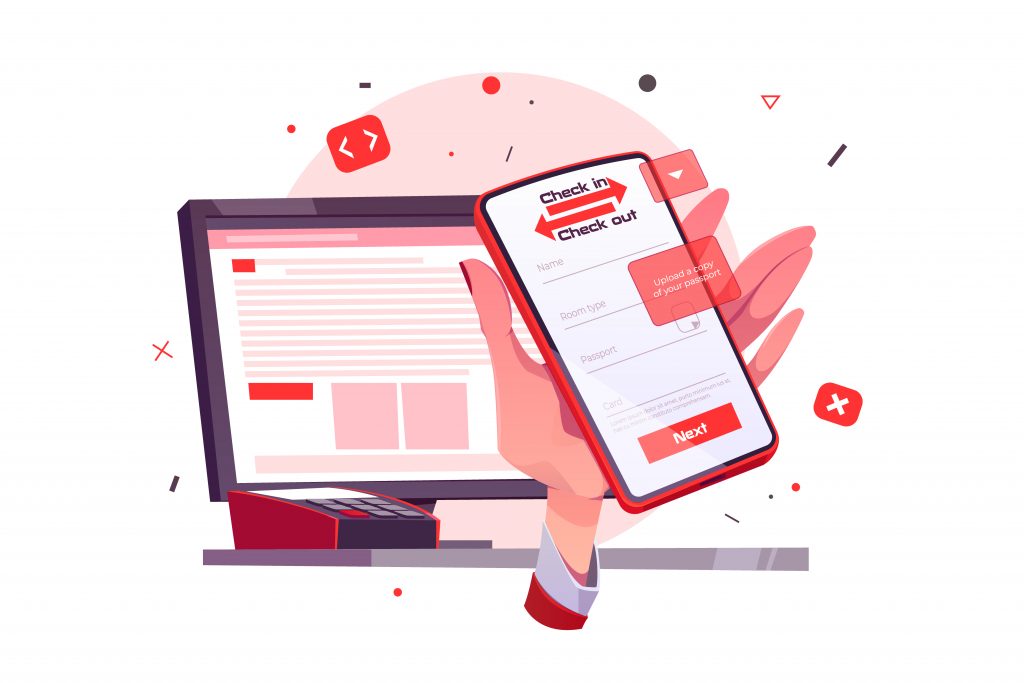 Ten Essential Hotel Booking Features for Your Hotel Booking Site
With a streamlined hotel booking website, your customers are sure to have an excellent experience when booking a hotel room for their next business trip or vacation. You also get to manage online bookings better, which improves work efficiency and staff productivity.
Below, you will find ten of the hotel booking features that they should see on your hotel booking website.
ONE: Online Hotel Booking System
First, you need to install an online hotel booking system on your hotel website. For this, you can try installing eaSYNC Booking, a user-friendly hotel booking plugin for WordPress websites that simplifies the hotel check-in process in four easy ways. The plugin also provides all the information your customers may need to make a booking. It is also equipped with automated features to help simplify your guest's booking process.
TWO: Online Payment Integration
Your hotel booking website should also provide your guests with a means to pay for their bookings online. With a hotel booking plugin installed on your WordPress website, you give them this capability. Your customers can not only process their hotel bookings, but they can also pay for said bookings online. As such, you remove the hassle of shelling out cash and physically heading to your hotel's front desk to pay. Remember to provide them with your booking/cancellation policy requirements so that they can make better-informed transactions.
THREE: Automated Notifications
Automated notifications can help both you and your customers. With this hotel booking feature, you can send reminders and other updates to your guests. It is an excellent means to keep in touch, especially with your loyal guests. For instance, you can use the feature to send your guests a confirmation email about their hotel booking transaction. You can also use the feature to send information about upcoming promos or discounts to help encourage more bookings.
FOUR: Central Reservation System
A central reservation system (CRS) would help manage hotel bookings, mainly if you accept bookings from several sources, including online travel agents, an online hotel booking system, and your hotel's front desk. With a CRS integrated with your online hotel booking system, you can avoid discrepancies like overbooking, double booking, etc. In addition, with CRS, you reduce the risk of unsatisfied customers who could leave bad reviews of your hotel.
FIVE: Customer Review Management
It would help if you asked your guests to leave a review on your hotel booking website. These reviews can help attract more customers. Moreover, these reviews will help build your reputation and credibility in the hospitality industry. As such, you must have a customer review management system to engage with said reviews better. Responding to their feedback will make them feel acknowledged, which can help turn them into loyal customers.
SIX: Analytics and Reporting
If you go through your data, you can find specific trends that can help you improve your overall business strategy. So, you must integrate your hotel booking site with analytics and reporting features. These reports can help you cater to your customers' needs better. Doing so guarantees that they get a more personalized experience during their hotel stay. So, optimize your hotel operations by incorporating this hotel booking feature into your hotel booking site.
SEVEN: Cloud-Based Services
You should integrate an online hotel booking plugin for your WordPress website. Why? Because doing so ensures that you can manage your hotel booking website anytime and anywhere. You only need access to the internet. With this hotel booking feature, you can respond to your guest's needs and concerns in the quickest time possible, even if you are not within your hotel's vicinity. In doing so, you improve your and your staff's productivity and efficiency.
EIGHT: Languages and Currencies
It would be best to assume that your guests can come from different parts of the world. As such, they may want to process their bookings using their preferred language and currency. So, it would be best for your online hotel booking system to automatically set the language and currency according to the user's IP address. With this hotel booking feature, you can improve the guest experience. In addition, you also help promote your business to various regions across the globe. 
NINE: Promos and Discounts
Who doesn't love promos and discounts? So, entice your guests with the latest promo codes or deals while they transact on your online hotel booking system. They would surely love you for this! As a result, you increase their chances of becoming loyal customers in the future. Therefore, you should find and implement an online hotel booking system that allows you to create, customize, and apply promo codes and discounts for your guests to enjoy!
TEN: Support Services
Your hotel business runs every hour of every day for the entire week. Therefore, your online hotel booking plugin provider should give you round-the-clock support services. So, make sure that you find an excellent software provider that can give you 24/7 support. Doing so guarantees that they can fix any website error in the soonest time possible. You would not want to lose potential guests because your online hotel booking system was acting up, would you?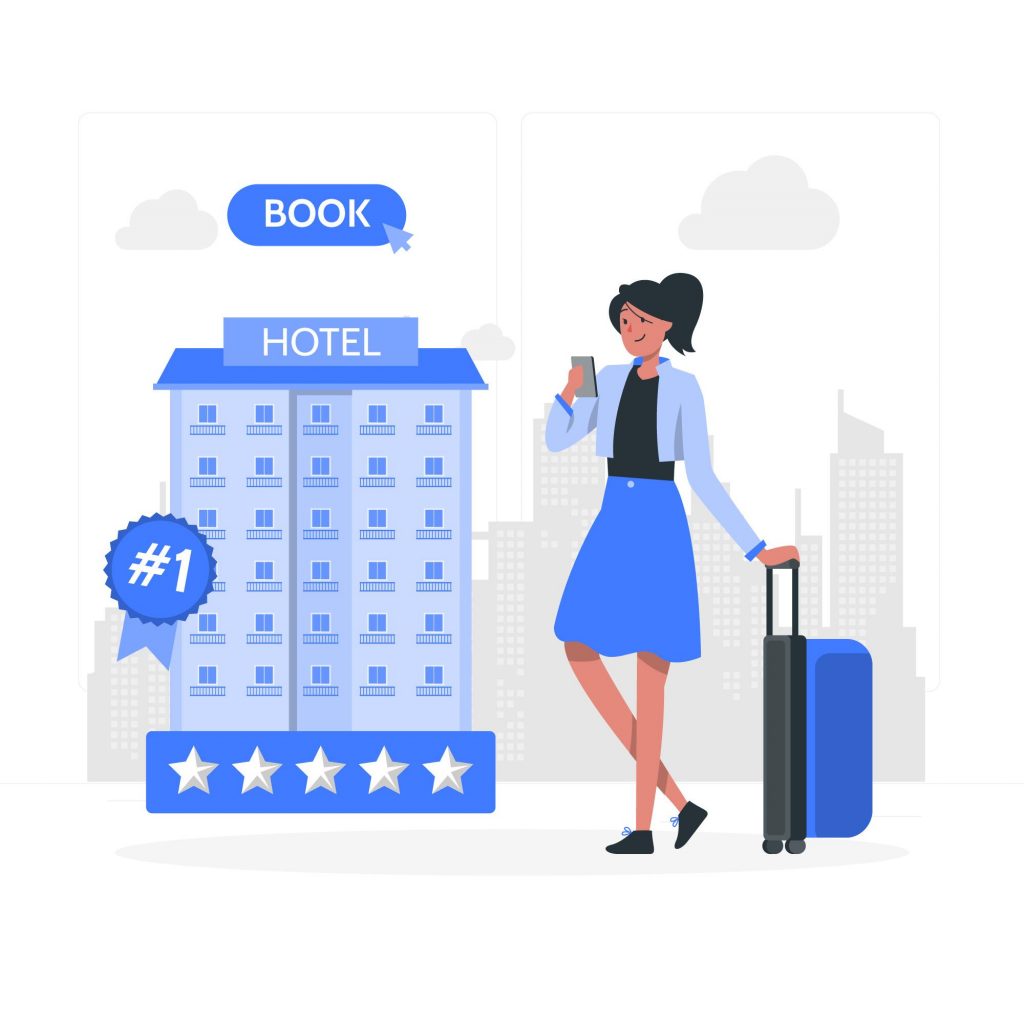 Do You Have These Hotel Booking Features Covered?
If you need help integrating these hotel booking features with your hotel booking website, please feel free to contact us at WP Designer. We can help you implement the best hotel booking plugin for your WordPress website!