The Restaurant Reservation Cancellation Policy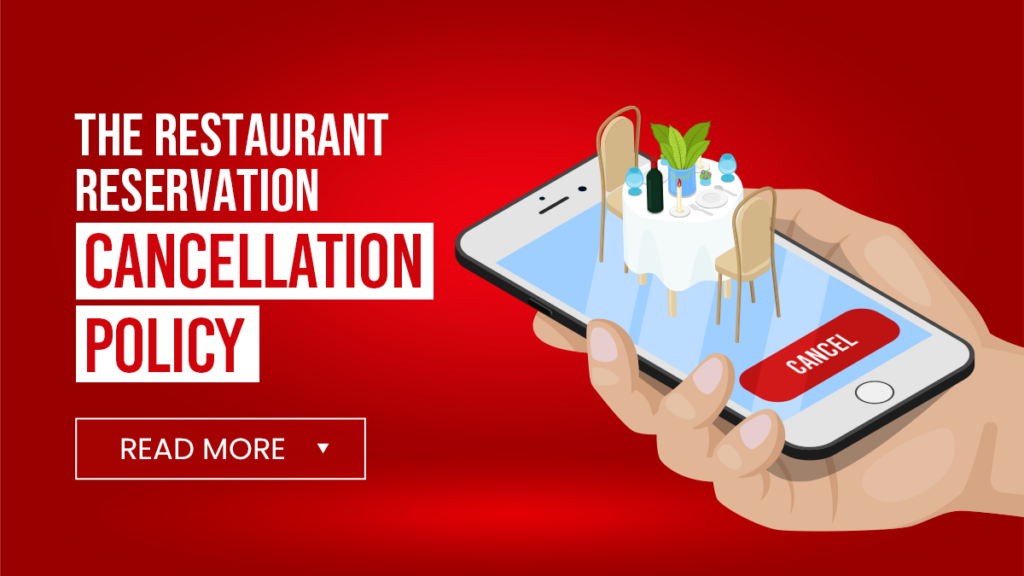 A diner may debate whether an offline or Online Table Reservation is better. Whichever they prefer, reservations are important because no matter the size of your restaurant, you can only cater to a limited number of diners. So, business owners should have a solid Restaurant Reservation Cancellation Policy.
With reservations in place, you can be sure that paying diners will occupy your tables! However, in big cities, an estimated 20% of diners don't show up for reservations. So, too many no-shows can spell trouble for your business.
You can't seat every customer who wants to eat at your establishment. Reservations can be helpful for many diners looking to arrange a table in advance. Diners can reserve tables for a particular time in person, through calls or texts, or even via a restaurant's website.
What to Know About a Restaurant Reservation Cancellation Policy
People generally enjoy eating at restaurants for various reasons and occasions. It's why some diners have taken to reserving a table at many restaurants.

Source: FinancesOnline.
A business can determine whether customers can make reservations on their website, via phone, an app, etc. Before making a reservation, a diner must have the following information prepared:
The reservation date and time;
How many people will be dining at the restaurant;
Contact information;
Seating preferences;
Diners' food allergies, etc.
Diners must confirm the booking after relaying the necessary details to the restaurant. Restaurants with automated Restaurant Reservation Systems will provide a notification or email confirming the booking.
Convenience is a crucial concern for consumers; the same is true for diners. If you make it easy for people to reserve a table at your establishment, you can bring in more customers and improve sales.
Managing restaurant bookings can be challenging when done manually. But, restaurant reservation systems have several functions that can increase revenue. For instance, they can help staff manage table bookings according to the restaurant's policies.
Reservation Cancellation Policies for Restaurants
Table bookings can make dining more convenient for customers. But, some diners may not be able to honor their confirmed reservations. Every restaurant business should have a booking cancellation policy. After all, though reservations can ensure that people dine at your restaurant at the specified time, some may fail to appear.
Not only that, but your restaurant can only cater to so many people. Your diners may struggle to get a table during a lunch or dinner rush. So, ensuring the table is prepared beforehand will result in an excellent dining experience.
Of course, you can always handle overbooking with restaurant reservations. But, there are some crucial points to cover in your Reservation Cancellation Policy:
Be Upfront About the Cancellation Policy
After the reservation has been confirmed, the restaurant will set it aside at the time and date specified. So, the customer must honor the reservation by arriving at the restaurant at the agreed time and date and paying for their meal.
As a restaurant, you can require diners to pay a certain amount as a deposit. It may also be necessary for diners to make reservations with their credit or debit card details. As such, you can guarantee the reservation while also ensuring that you can charge the appropriate fees if there are any cancellations or modifications.
Some restaurants may limit a diner's reservation to only an hour or two. This can be part of their standard Restaurant Reservation Cancellation Policy. However, this may only occur if your reservation occurs during peak hours.
Customers Should Notify You About Cancellations
As soon as you set up and confirm a reservation, the restaurant will assume there won't be any changes to the details. As a result, diners must either honor their reservations, make necessary changes, or cancel them. Fortunately, restaurants will allow customers to cancel a booking within a given period.
For instance, some businesses allow diners to cancel 24 hours before the agreed-upon time. But if a diner cancels less than 24 hours before the scheduled reservation, then your restaurant can consider it a late cancellation. You can charge an appropriate fee for these instances.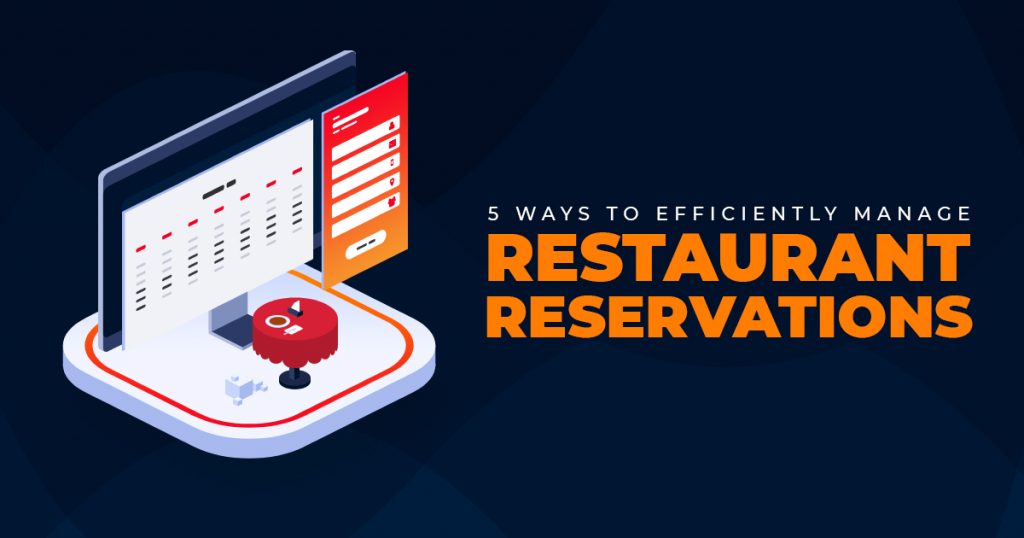 Fortunately, the appropriate automated system can help you efficiently manage reservations, especially if the diner intends to change the booking.
Customers Should Tell You About Booking Changes
Customers should also be proactive about modifying or changing the reservation when necessary. Any restaurant will appreciate a call if you're running late to the reservation. But, it's best to notify the restaurant about any substantial changes to the date or time, number of diners, and meal preferences as soon as possible.
So if a diner makes a reservation for a party of 15 people, they must let you know if they will add or subtract a large number from the headcount. After all, you must ensure that the appropriate number of staff can accommodate the party and your establishment has room to seat those people.
Your restaurant may allow diners to modify booking details 24 hours before the scheduled time and date. Late modifications may result in penalty fees or charges.
Set Up Fees for No-Shows or Late Cancellations
No-shows or cancellations can hurt a dining establishment's sales. So, cancellation fees can reflect the lost revenue and staffing costs due to the lost booking.
Some restaurants charge fees for cancellations or no-shows in general. However, certain establishments will only charge a fee for late cancellations. A restaurant may also charge diners for late modifications to the booking.
As a restaurant owner, you can set the cancellation fees yourself. But, according to a survey by SevenRooms, "38% of respondents" would consider paying cancellation fees provided they don't exceed $10.
Final Thoughts
Restaurant reservations or bookings allow diners to request that a table at a restaurant be set aside for a specific date and time. Not only that, many restaurants will ask for added details, including the following:
The number of diners;
Contact details;
Food allergies, and more.
Making these arrangements will also make it easier for the restaurant to cater to the diners. However, when a diner makes a reservation, there's a mutual agreement with the restaurant to appear at the designated time for that reservation.
No-shows and late booking modifications or cancellations will only reduce your revenue. One way to maximize your sales is to set up a solid restaurant booking cancellation policy.
Customers must notify you if they intend to cancel or modify their bookings within a specific timeframe. You can also warn diners about charges for any cancellations or modifications. Lastly, it's necessary to be thorough about your policies. Fortunately, business owners can incorporate their Cancellation Policy into a WordPress Restaurant Reservation Plugin.