3 Core Ideas To Incorporate In Your Restaurant Marketing Strategies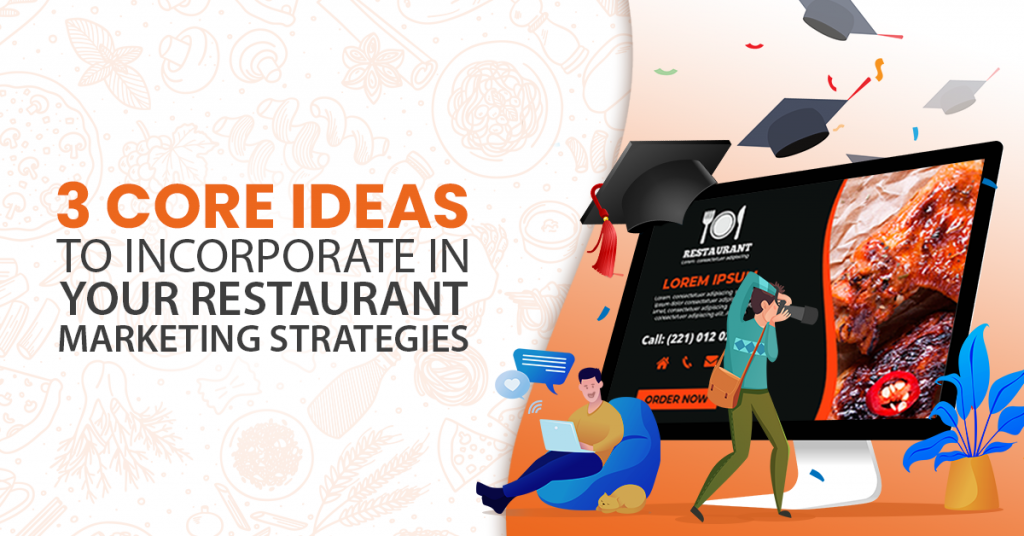 From photos, videos, to audio advertisements, there are lots of ways restaurants market themselves in order to get customers to take a seat and have a bite. Check out the top three core ideas you'll need to run successful restaurant marketing campaigns, especially this graduation season!
Interaction – The Primary Restaurant Marketing Strategy To Prioritize
More often than not, the right combination of lights and angles will allow you to showcase your food in a stunning light. But beyond that, you can also gain more traction when you get your team to craft Instagrammable desserts. Make it as easy as possible for your visitors to take high-quality photos and post them online.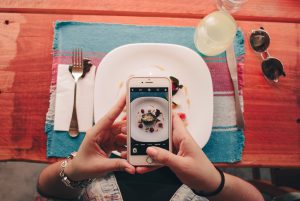 Source: pexels.com
You can even host content that interacts with your followers to acquire more User Generated Content (UGC). This is a highly common trend in social media marketing in the Philippines. For example, have dining guests post photos of their graduation dinners in exchange for a discount on their meals. This easily allows your marketing strategy to transition from being strictly online to expanding to include word of mouth promotions.
While you're at it, entice customers to subscribe to your SMS or email marketing campaigns. Segment your mailing lists and send incoming graduates advanced personalized congratulatory messages or gift cards. Let them know about the incoming specials and limited offers or discounts for them and their loved ones.
Convenience
It's a known fact that graduation season is one of the most challenging times to book seats at your favorite restaurant. So it's not surprising to learn that some families may prefer celebrating the momentous achievement at home. Therefore, it's highly critical that you're ready to present what you can offer when they go looking for reviews online.
Reach out to local social media food bloggers and have them review a couple of your best sellers. Remember, they'll be reading quite a few articles before finalizing their orders for the night so make every post count. Let your customers know about your daily operations and the kind of food items available. Do you have any vegetarians, vegan, and gluten-free options? Those are a big plus once word reaches potential clients with those dietary lifestyles! This is true regardless of whether your ingredients are locally sourced or imported from renowned international companies.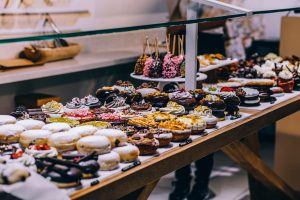 Source: pexels.com
You can even showcase your menu on food apps and collaborate with food delivery services. However, before you do so, take note that certain apps may be more popular at some geographical locations than others. It's best to conduct research beforehand to know which ones to prioritize in your area.
Moreover, make sure local listings and online postings accurately reflect your current contact information, address, and other necessary information. Link your website and booking plugin, social media, and Google Business accounts together to boost your local Search Engine Optimization (SEO) ranking. After all, this is especially effective when they all interconnect. Make sure you regularly post on your Instagram and Facebook stories and have a few targeted, creative, and appetizing ads circulating as well.
Branding
Establish iconic designs for every restaurant marketing campaign. Learn which popular and niche hashtags you can use. Gain positive and critical feedback from your customers and make sure to respond to comments across all platforms. When done right, you can even reverse the effects of negative reviews and take them as opportunities to shine a positive light on your restaurant. This is where the EASE framework, which is short for Empathize, Acknowledge, Solve, and Evaluate, comes into play. You can even learn more about your target market while you're at it.
However, more than the communication aspect, you can also take beautifully composed photos of your restaurant's exterior and interior designs and add them to your website. Then, get a booking plugin to make table and seating reservation and management more convenient. Keep in mind that your online menu should be as functional as possible to avoid distracting your viewers from your array of mouthwatering food options.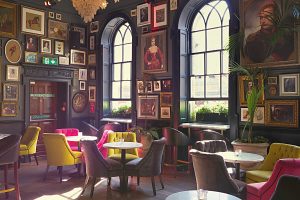 Source: pexels.com
Maximizing Restaurant Marketing Strategies
While it may seem that there's much to learn and too many concepts to incorporate into marketing operations, there's little reason to be overwhelmed. Don't hesitate to start. When you've only just opened your own restaurant, you may be pleasantly surprised to see how one marketing strategy can do wonders for its growth. Then, once you've gotten the hang of it, slowly add a few more tools and techniques into the mix. Rinse and repeat the cycle as if you were perfecting the recipe for your next 5-course meal.
Moreover, keep in mind that these restaurant marketing strategies don't necessarily have to be limited to graduation season. With the right mindset, tools, and team, you can simply tweak these techniques to accommodate any special event or holiday. And with enough repetition and practice, you'll be able to experience great results on regular days as well. And finally, don't be afraid to experiment with different flavors. Put your own spin on it. And, once you have your marketing strategies securely in place, add the cherry on top!